Meghan Markle seemed confident on the Buckingham Palace balcony during the Queen's birthday celebrations.
But according to a lipreader's interpretation of their conversation – apparently something that's required after every one of the 36-year-old's appearances now – the Duchess of Sussex told Prince Harry she was "nervous".
The lip-reading expert told MirrorOnline that the newlyweds had a brief conversation while watching Trooping the Colours.
Harry turned to his wife and asked, "Okay?"
Meghan replied, "Yeah, are you?"
Harry also replied, "Yeah", before Meghan added that she was "nervous", to which Harry says, "Yes".
According to the lipreader, he talks her through the event, telling her when the planes would fly past and when to "look up".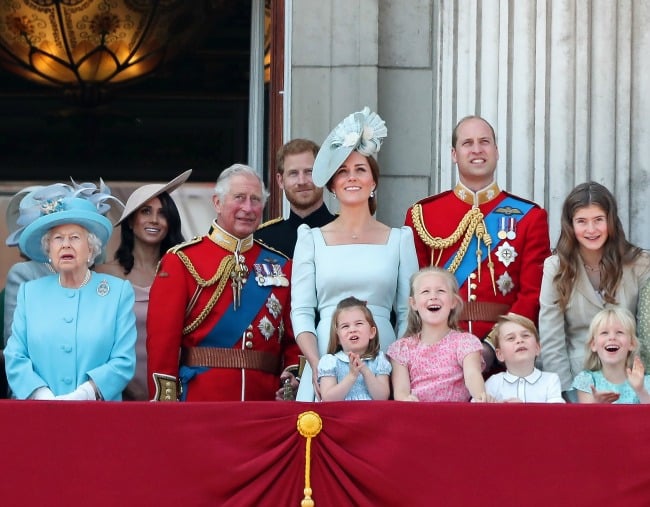 The former Suits actress wore an off-the-shoulder pastel pink dress designed by Carolina Herrera to the event - which according to the royal protocol experts at The Sun broke a traditional no bare shoulders rule.
"Fashion tradition usually dictates that royal women do not wear off-shoulder or other more revealing styles," they said.
Never change, Meghan.