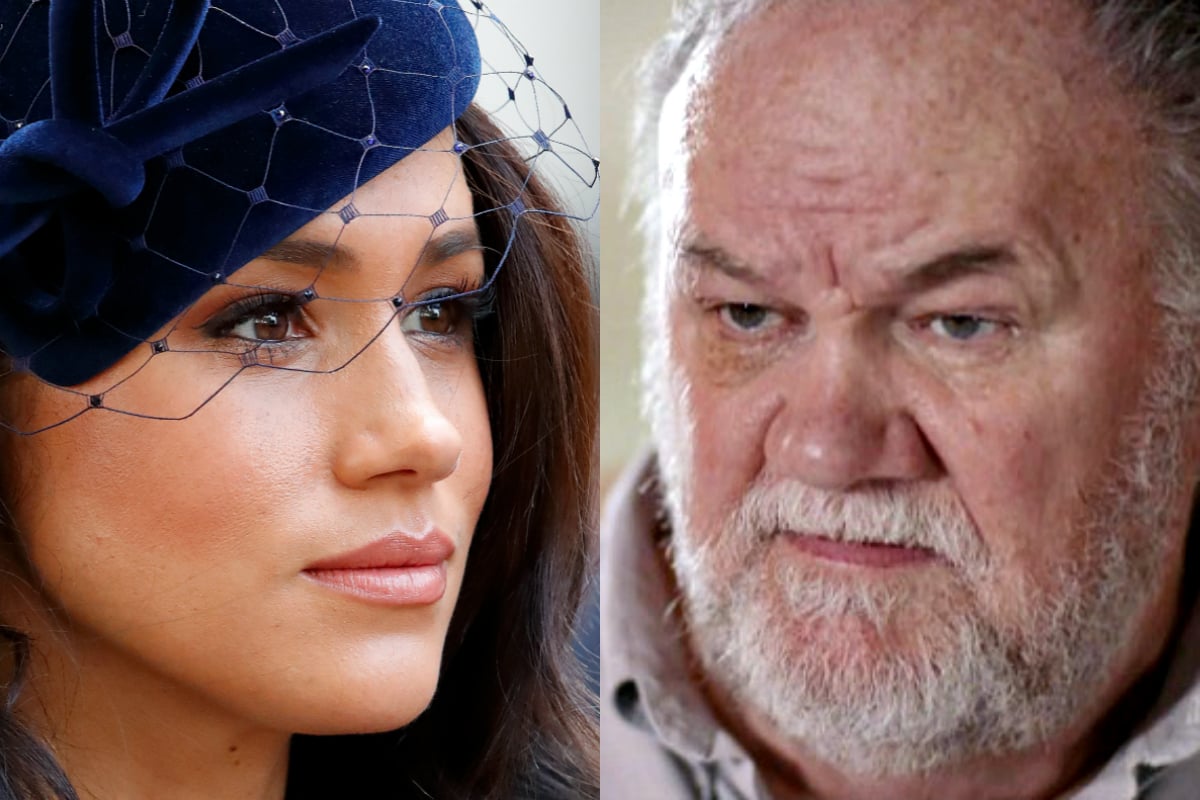 "Tom, it's Harry and I'm going to call you right now. Please pick up, thank you."
"Tom, Harry again! Really need to speak to u. U do not need to apologise, we understand the circumstances but 'going public' will only make the situation worse. So please call me so I can explain."
These are some of the messages Prince Harry, Duke of Sussex, texted to Thomas Markle, just five days before marrying the former Hollywood lighting designer's daughter, Meghan. They were private communications between a man and his soon-to-be father-in-law who, by then, was flailing in the clutches of Britain's tenacious tabloid media.
"I can't see her reaching out to me": Thomas Markle, earlier this year.

But these messages are now well and truly public. Not because of a betrayal, but because the Duke and Duchess chose to make them so as part of a legal battle against those tabloids.
The couple has essentially sacrificed a private part of their past in order to secure a more private future.
Let's take a look at why.
The staged paparazzi photos and a leaked letter.
Thomas Markle was meant to walk his daughter down the aisle at St George's Chapel, Windsor, as a global audience in the hundreds of millions watched on.
But in the days leading up to the May 19 wedding, a bizarre series of events strained his relationship with the couple and forced him to remain at home in Mexico.
It all began to crumble on May 13, when the Daily Mail exposed that a series of recently published paparazzi photographs of Markle preparing for the wedding (reading a book on British landmarks, having a suit-fitting, Googling articles about his daughter, and so on), had been staged by him for financial gain.
As the tabloids circled, Markle had two heart attacks. The first, reportedly occurred the weekend before the wedding, and the second a few days later. He was reportedly discharged from hospital on May 17, and was not medically cleared to fly to the U.K.
The now publicly available text exchange from that period shows the (now) Duke and Duchess attempting to smooth things over with him prior to the wedding and urging him to avoid any further contact with the press.