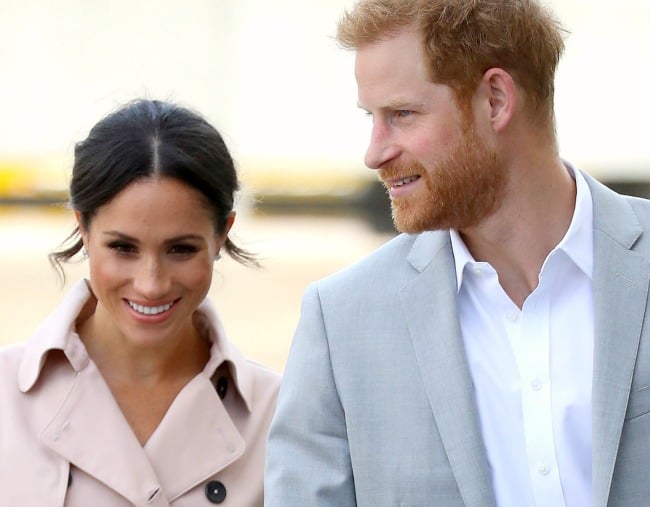 To catch up on all things royal family, make sure you check out our Royal Hub. We've got you completely covered.
So there's a teeny tiny detail we've all been missing from Prince Harry and Meghan Markle's public appearances and we promise to be better royal perves from here on out.
It's a detail that harks back to Meghan's acting days (which seem so long ago), and it has a very interesting reason behind it.
The Duchess of Sussex is often seen placing her hand in the small of Harry's back, appearing to gently nudge him forward.
Why?
To ensure he is the one in the spotlight.