Meghan Markle has only been married for three days, and already, the media is full about speculation about when she's going to get pregnant.
That is, if she isn't pregnant already (the giveaways: her wedding dress was "ill-fitting" because it was designed to hide a baby bump, and there was a "weird little smirk" exchanged between her and Prince Harry when children were mentioned during the wedding ceremony).
British media are trumpeting that Meghan will be expected to follow in the royal tradition of producing a baby as quickly as possible after the wedding.
"Although not laid down in law, throughout Britain's history it has been expected newlywed royals will get on with the serious business of increasing the number of heirs immediately," Nicole Stinson of the Express writes.
Royal biographer Andrew Morton thinks it will take no time at all.
"I think that even before Meghan has learned how to spell Leicester and Torquay she'll be starting a family," he told the Daily Star.
Bookies have dropped the odds of Meghan having a baby this year to 4/6.
Guys, guys, guys. Can we just ease off for a second?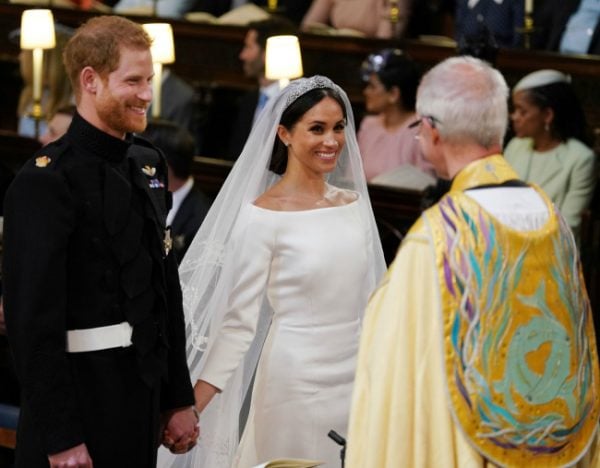 Sure, Meghan is the Duchess of Sussex and her as-yet-unborn child is likely to be seventh-in-line to the throne. But she is also a 36-year-old woman. And no 36-year-old woman – or woman of any age – should have to face constant badgering about when she's going to going to have a baby.
Even when you're public property, like Meghan, that kind of thing can hurt. What if you don't feel ready to have a baby immediately? What if you've been trying to get pregnant but have had no success? What if you've experienced the devastation of getting pregnant and then losing a baby?
Clinical psychologist Jane Morgan thinks it's "awful" that people were speculating that Meghan might be pregnant at the wedding. She thinks the royal couple shouldn't have that pressure put on them.
"I think couples need to have an opportunity to experience what it's like just to be in that next stage of their relationship and to be married," Morgan, the director of Person Centred Psychology in Melbourne, tells Mamamia.
"Also, to keep in mind with Meghan, she's having to make such drastic life changes anyway. She's essentially given up the career that she's known, taking on a very different career. I imagine there would have to be some grief involved in giving up what she's achieved so far."
Just so everyone know, Meghan Markle, The Duchess of Sussex, is already pregnant. I'm calling it now. Every time the arch bishop talked about children, Prince Harry would smile at her.

— Joshua Hodgson (@jawshhh) May 20, 2018
Before the end of the year or early 2019, you're gonna hear Meghan Markle pregnant ????????

— Raecine (@friesb4guys92) May 19, 2018
Loose wedding dresses, blue car, blue ring, blue shoesoles...

It's official.

MEGHAN MARKLE, THE DUCHESS OF SUSSEX IS PREGNANT WITH A BABY BOY!#RoyalWedding pic.twitter.com/l8sz8n5Eqn

— Ama (@FrauOwusu) May 20, 2018
Morgan says people need to remember that Meghan is even more vulnerable than other people who have married into the royals.
"She's come from this family that's clearly quite dysfunctional," she explains. "She's got the added pressure of not having a whole lot of family support around her."
It's often assumed that celebrities will have no trouble starting a family because they have "unlimited resources" at their disposal. However, Morgan points out that no matter how much money couples have, there's no guarantee that they can get pregnant – even using fertility treatment.
"Even with the best medical treatments, the statistics are still not great. IVF, on the whole, even for young women, the success rates still aren't much above 30 per cent."
Morgan says that when a couple has fertility issues, questions about when they're going to start a family can be very painful.
"A lot of couples I worked with when I was a fertility counsellor weren't even telling their families they were going through fertility treatment. So there's huge amounts of shame associated with it, which is really unfortunate, because it's rarely anyone's fault that they're experiencing fertility issues."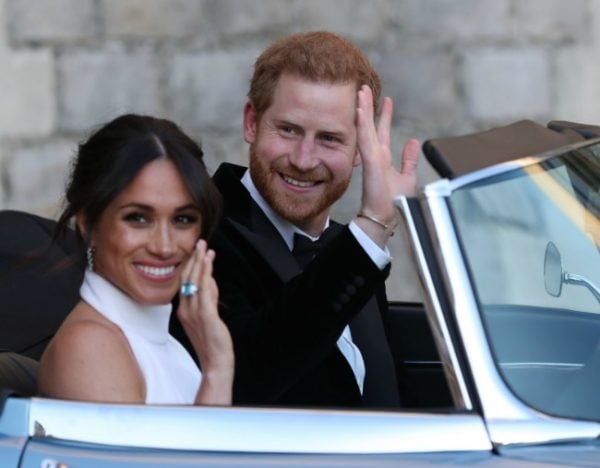 High achievers who struggle to get pregnant can find it extra difficult to deal with.
"You can just feel this incredible sense of helplessness. You can attend your appointments and you can do what the doctors are advising you to do, but sometimes, it's just a bit of a waiting game and unfortunately, you're kind of in the hands of statistics."
The questioning can be extra painful when the couple have been pregnant and then lost their baby.
"Some people will just try again straightaway and they'll keep moving forward, but for other people, they find it really hard to put themselves in that situation of vulnerability again."
So should we maybe just stop asking all women, "Are you pregnant yet?" or, "When are you going to have a baby?'
Morgan says it depends on the relationship between the person asking and the person being asked.
"I think a much nicer question would be, 'So what's next? What's the next part of your journey? What are the goals for you as a couple?' Because every couple has a right to say, 'Do you know what? We don't think having kids is for us.'"
As for Meghan and Harry, Morgan thinks we should stop speculating about their family plans.
"Let's let them have their honeymoon, let's let them get to know each other as a married couple and let's not be quite so intrusive in absolutely every fashion."