Meghan Markle has only been married for three days, and already, the media is full about speculation about when she's going to get pregnant.
That is, if she isn't pregnant already (the giveaways: her wedding dress was "ill-fitting" because it was designed to hide a baby bump, and there was a "weird little smirk" exchanged between her and Prince Harry when children were mentioned during the wedding ceremony).
British media are trumpeting that Meghan will be expected to follow in the royal tradition of producing a baby as quickly as possible after the wedding.
"Although not laid down in law, throughout Britain's history it has been expected newlywed royals will get on with the serious business of increasing the number of heirs immediately," Nicole Stinson of the Express writes.
Royal biographer Andrew Morton thinks it will take no time at all.
"I think that even before Meghan has learned how to spell Leicester and Torquay she'll be starting a family," he told the Daily Star.
Bookies have dropped the odds of Meghan having a baby this year to 4/6.
Guys, guys, guys. Can we just ease off for a second?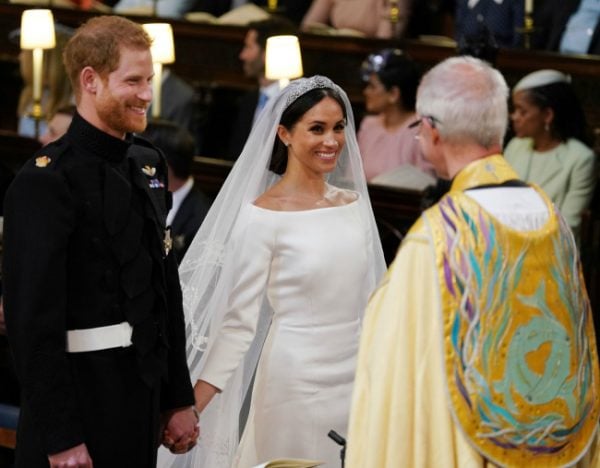 Sure, Meghan is the Duchess of Sussex and her as-yet-unborn child is likely to be seventh-in-line to the throne. But she is also a 36-year-old woman. And no 36-year-old woman – or woman of any age – should have to face constant badgering about when she's going to going to have a baby.
Even when you're public property, like Meghan, that kind of thing can hurt. What if you don't feel ready to have a baby immediately? What if you've been trying to get pregnant but have had no success? What if you've experienced the devastation of getting pregnant and then losing a baby?