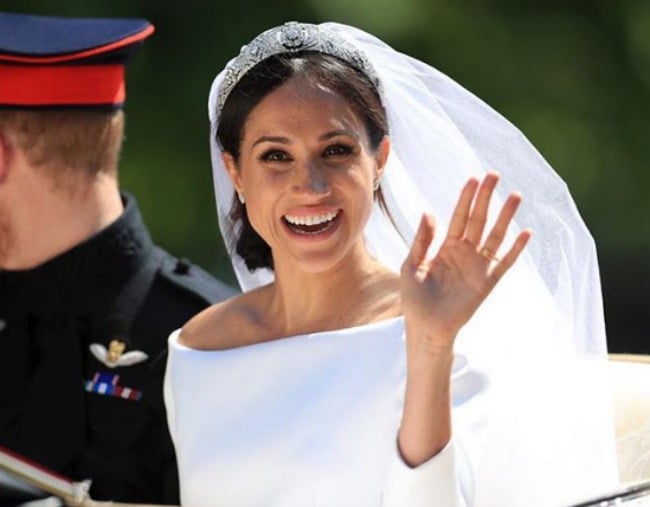 There are many perks to being a royal Duchess. You get to travel the world with an actual Prince, have tea with the Queen and have the whole world gush over every incredible outfit you wear.
Unfortunately for Meghan Markle though, there is one pesky royal rule that means she won't be able to act as bridesmaid to her good friend, Priyanka Chopra, who recently became engaged to singer Nick Jonas.
According to royal reporter Omid Scobie, while there is no rule that prohibits the Duchess of Sussex from attending Priyanka Chopra's wedding, there is one that means she won't be her bridesmaid.
"There is no protocol that dictates whether an adult female member of the British Royal Family can take on the role of a bridesmaid or maid of honor at a non-royal's wedding," Scobie said in an interview with Cosmopolitan.com.
"However, it is an unlikely scenario for one simple reason: A female royal would not be expected to walk behind a 'commoner.' This is why in the past we saw Pippa Middleton as Duchess Kate's maid of honor, but when Pippa got married Kate read a prayer."
Knowing Meghan Markle like we do, we think it's unlikely she will let the palace stand in her way.
"Should a female member of the Royal Family choose to take on a bridal party role at a friend's wedding, it would be her own decision… There's no rule that wouldn't allow this and she certainly wouldn't need permission or guidance from Palace aides," said Scobie to Cosmopolitan.com.