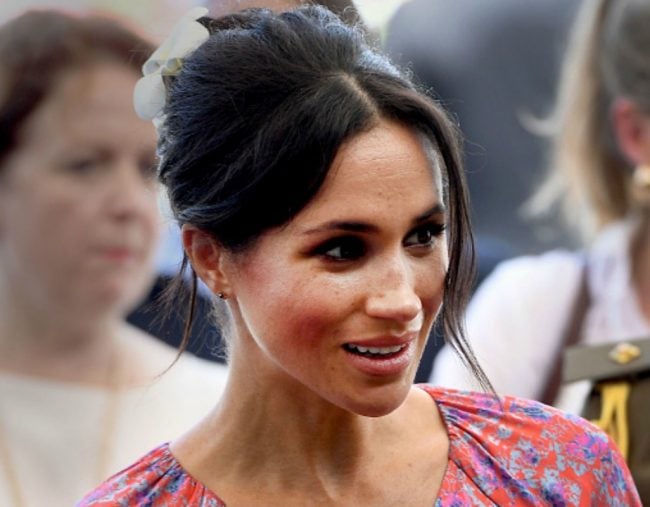 As Meghan Markle and Prince Harry participated in their royal engagements in Fiji on Wednesday, reports flooded in that the Duchess' visit to a market had been cut short due to a 'security issue'.
The 37-year-old was scheduled for a 15 minute visit to the market, where she would meet female businesswomen participating in the UN Women's Markets for Change project.
But after just seven minutes, she was escorted out of the area.
According to royal sources, the visit was cut short due to "the large number of people within the market, which made the event uncomfortably busy".
"There were much bigger crowds than people had been anticipating," the source said.
There has, however, been a second theory proposed on why Meghan Markle had to suddenly leave the marketplace, and it's very, very convincing.
In a segment on the Today Show discussing the incident, featuring Princess Diana's former bodyguard for expert comment, Karl Stefanovic offhandedly suggested another explanation.
It can be summarised as follows: