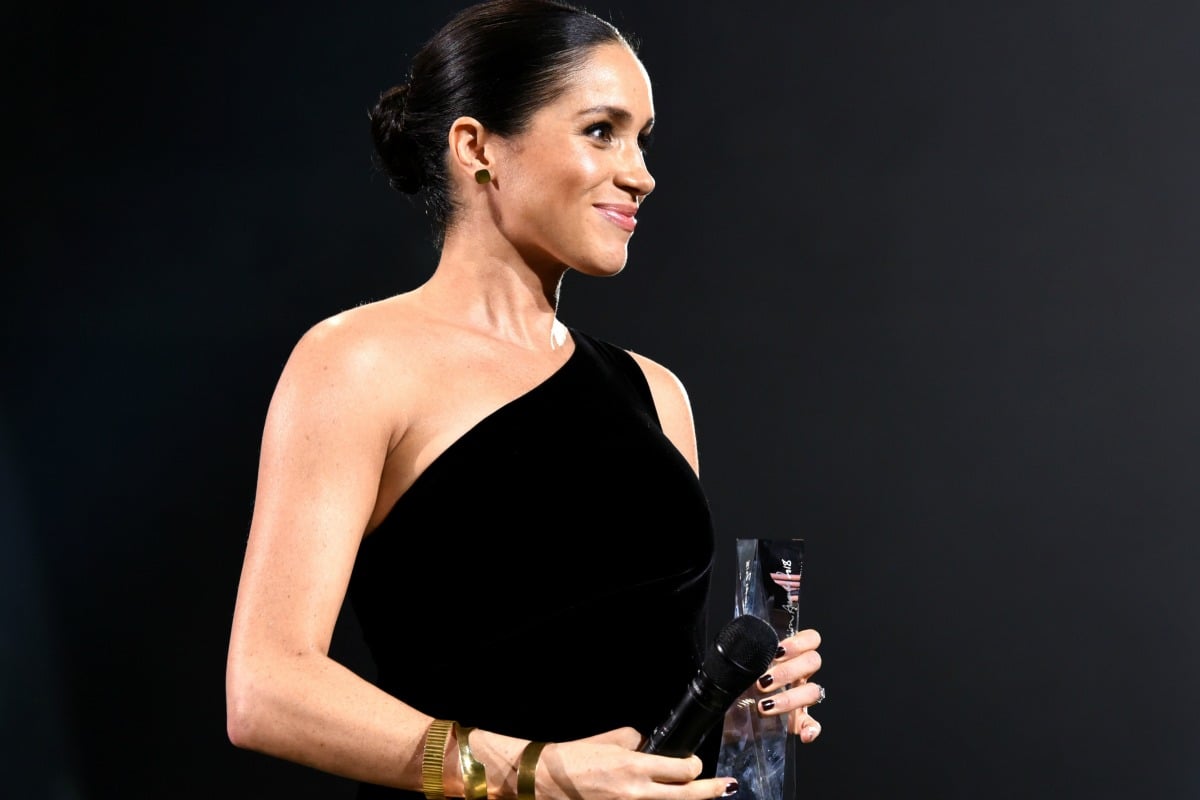 To catch up on all things royal family, make sure you check out our Royal Hub. We've got you completely covered.
– With AAP
The royal family has this week changed its social media policy following a slew of abuse that's been targeted at Kate Middleton and Meghan Markle.
While there have been the odd negative comments on the royals official Twitter and Instagram accounts over the years, the abuse seems to have ramped up since Prince Harry's wife announced her pregnancy with their first child, according to various reports.
It's thought that one photo, in particular, played a role in prompting the royal offices to reexamine their social media policy – a photo of Meghan Markle cradling her baby bump at the British Fashion Awards in December. The completely innocuous-looking photo was met with a torrent of abuse on Hello magazine's social media accounts.
We personally have nothing but love for Meghan and her evolving style:
Unveiling their "Social Media Community Guidelines", Buckingham Palace, Clarence House and Kensington Palace – the offices for the Queen, her son and heir Prince Charles, and William and Harry – outlined what behaviour they expected from users of their channels.
"We ask that anyone engaging with our social media channels shows courtesy, kindness and respect for all other members of our social media communities," the guidelines released on Monday said.
They stated that comments must not be defamatory, obscene, threatening, or abusive; be discriminatory in any way; be "off-topic, irrelevant or unintelligible" or contain advertising.
The protocol said royal officials would determine whether the guidelines had been breached and anyone who did so would be blocked or have their comments hidden or deleted.
"We also reserve the right to send any comments we deem appropriate to law enforcement authorities for investigation as we feel necessary or is required by law," it said.