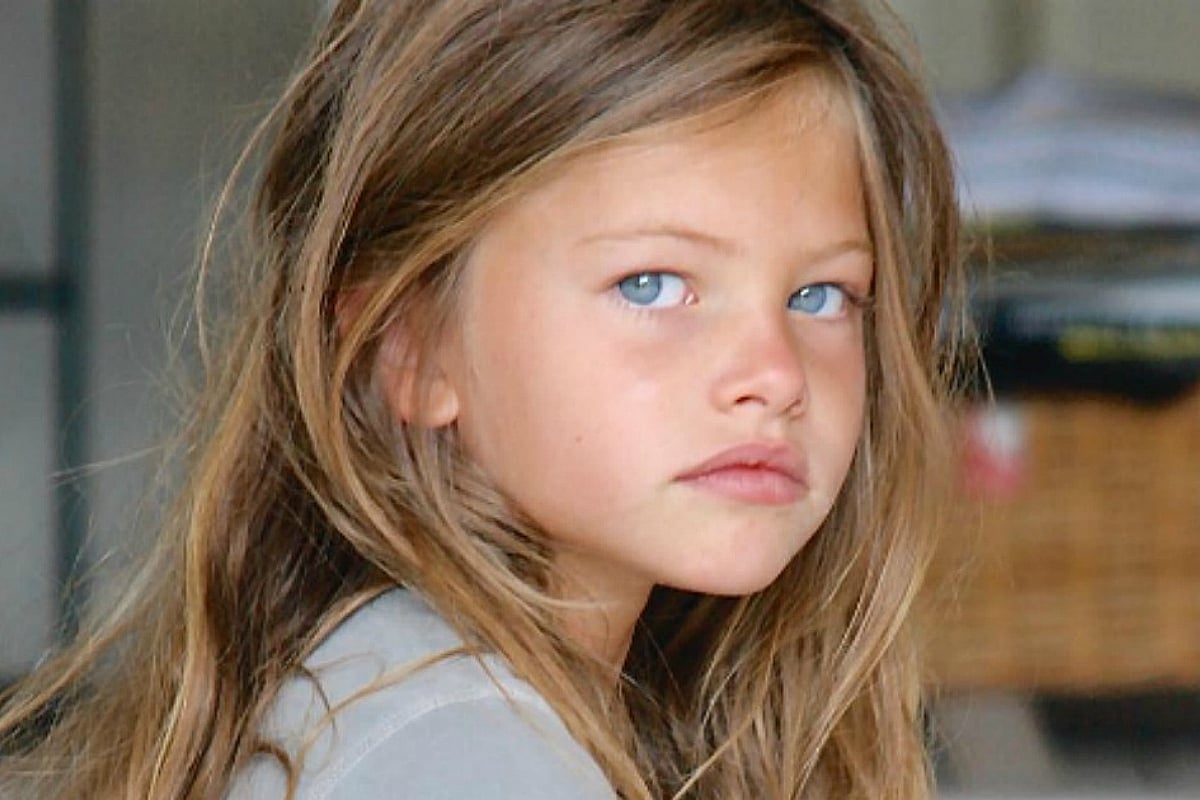 1. The "world's most beautiful girl" shares 10 year challenge and, yep. Still beautiful.
Remember the most beautiful girl in the world?
Her name is Thylane Blondeau and she was just four years old when she walked the runway for French designer Jean Paul Gaultier. Six years later she appeared in a Tom Ford-edited issue of French Vogue, for which she was dubbed 'the most beautiful girl in the world'.
That girl is all grown up now, and she's done her own 10-year challenge photo like everyone else on social media.
The 17-year-old shared her throwback photo to her 2.9 million Instagram followers on earlier this week.
Ten years on, Blondeau is, you guessed it, still beautiful.
She's also still in fashion – Blondeau is signed to IMG Models and has represented brands such as L'Oréal and Dolce & Gabbana, and in 2017, she placed second in the annual "Independent Critics List of the 100 Most Beautiful Faces of 2017".
Not that it's a competition, but if the 10-year challenge was won, she might be winning.
2. Why Meghan Markle didn't go to Kate Middleton's birthday party.