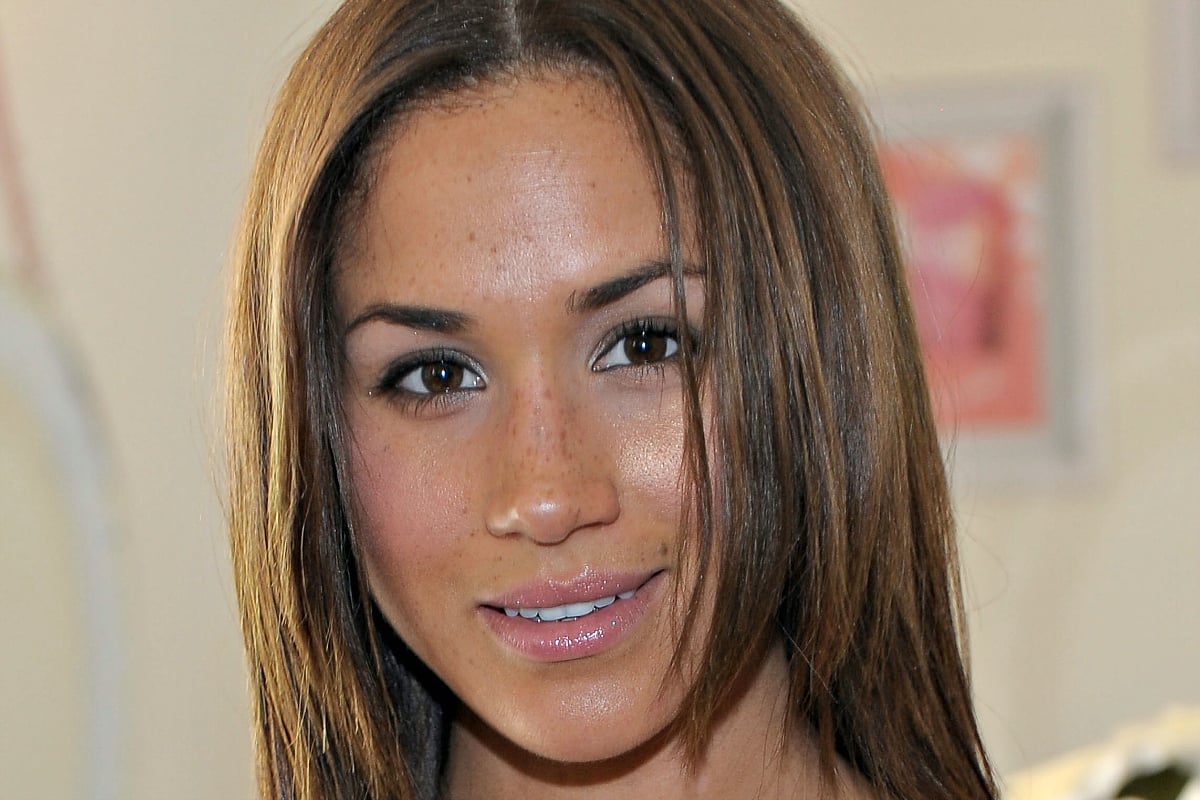 She might be the Duchess of Sussex, live in an actual palace and be related by marriage to the Queen of Great Britain. But 17 short years ago, Meghan Markle was Jill. A very busy (and tad dismissive) nurse on General Hospital.
The long-running soap gave Markle her first on-screen role, via a split-second scene with Aussie star, Ingo Rademacher, who played Jasper Jacks.
Let's set it up: Jacks walks into the hospital waiting room, and up to a desk behind which Nurse Jill is standing. He asks her for help and she fobs him off because she's on the phone. The end.
The role is what the folks in Hollywood call an 'under five' – a part in which the actor has five lines or fewer.
But even with her limited material, the show's casting director, Mark Teschner, claims Markle stood out: "Even as a 19-year-old she had great skill, presence and poise," he told The Toronto Sun. "She was lovely. Even back then, she had the 'it' factor."
That gig wasn't the first time Markle had been on the General Hospital set. Her father, Thomas, was the show's lighting designer (he even won a Daytime Emmy for it) and she reportedly went along to work with him several times as a kid.
Of course, it took several other bit-parts before Markle landed her break-out role as Rachel Zane on legal drama, Suits.
The actor also had a split-second spot on the (terrible) reboot of 90210 in 2008, in which her high-school student character is caught with her head, erm, in the lap of a classmate. Which seems awkward until you remember the sordid, real-life antics of some of her new relatives (*COUGH.* Fergie's toe-sucking. *COUGH.* ).
Markle's other minor credits include episodes of CSI: New York, Fringe, CSI: Miami and Without a Trace.
The Californian-born woman previously acknowledged her difficulties pinning down a role in Hollywood. In a 2015 essay for ELLE, she wrote that being bi-racial meant she didn't seem to fit within Hollywood's narrow ideals.
"Being 'ethnically ambiguous', as I was pegged in the industry, meant I could audition for virtually any role. Morphing from Latina when I was dressed in red, to African American when in mustard yellow; my closet filled with fashionable frocks to make me look as racially varied as an Eighties Benetton poster," she wrote.
"Sadly, it didn't matter: I wasn't black enough for the black roles and I wasn't white enough for the white ones, leaving me somewhere in the middle as the ethnic chameleon who couldn't book a job."