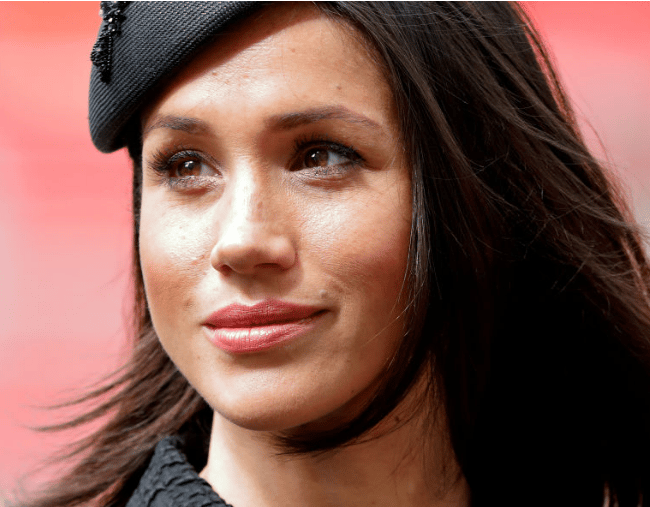 With AAP.
1. Thomas Markle spectacularly backflips, now wants to walk daughter Meghan down the aisle.

Just 24 hours after saying he would no longer be attending the royal wedding, Thomas Markle has changed his mind, telling TMZ he would love to walk his daughter down the aisle and be a "part of history".
"I hate the idea of missing one of the greatest moments in history and walking my daughter down the aisle," he said.
"Of course I'd walk her down the aisle. This is a historic moment. I'd like to be a part of history."
However, Markle conceded he has been back in hospital after a reported heart attack, telling the gossip website he has been experiencing serious chest pains and that the health hiccough left his heart "seriously damaged". He said his attendance at Saturday's wedding was entirely dependent on whether doctors thought he was fit to fly.
The 73-year-old also said Meghan had been in contact with him in the hours after he told TMZ on Monday that he would no longer be attending the wedding. The bride-to-be reportedly called and messaged her father, telling him she loved him and harboured no ill-will after he was accused of staging paparazzi shots for cash.
While refusing to engage with rumours regarding his attendance at the wedding, Kensington Palace issued a statement on Monday pleading the public and the media for "understanding".
"This is a deeply personal moment for Ms Markle in the days before her wedding," the statement said.
"She and Prince Harry ask again for understanding and respect to be extended to Mr Markle in this difficult situation."
2. Hundreds rally at Sydney protest after deadliest day on the Gaza Strip since 2014.
A Palestinian journalist attending an Australian rally protesting the deadliest day of Gaza border violence since 2014 says Israelis and Americans have "danced on our graves".
About 400 supporters gathered in Sydney on Tuesday night in solidarity with the dozens of Palestinian protesters killed by the Israeli military as the US held a festive inauguration ceremony for the new American Embassy in contested Jerusalem.
"The Israelis and their American friends are dancing. They are celebrating while my people have dug 58 more graves just today," Dr Ramzy Baroud said.
"They have danced on our graves for far too long."
More than 2700 Palestinian protesters were injured but Israel has defended its actions, saying troops were defending its border.
It also accused Hamas militants of trying to carry out bombing and shooting attacks under the cover of the month-long mass demonstrations.
More than 100 Palestinians have died since they began on March 30, which Dr Baroud labelled as "absolutely horrific".
"I was born and raised in Gaza, so many of these people are people that I know," he said. "No words can describe the feeling."
The rally marks the 70th anniversary of what Palestinians call their "nakba" or catastrophe – the uprooting of hundreds of thousands in the Middle East war over Israel's 1948 creation.
Fouad Charida was an eight-year-old boy when he was separated from his family in the chaos of dispossession in May that year, only to be found "like a stray cat looking for food in the rubbish" a few weeks later in south Lebanon.
"I am standing here in front of you as a survivor of a brutal massacre committed in my village 70 years ago," he told the Town Hall rally.
"I too have a dream that one day our children… will liberate us from the shackles of oppression and occupation."
The Palestinians, who seek east Jerusalem as their capital, have cut off ties with US President Donald Trump and insist his administration is unfit to serve as a mediator in future negotiations on the city's final borders.
Mr Charida sent a message to Trump, whose embassy move has drawn wall-to-wall condemnation in the Arab world, that his people won't give up their fight for freedom.
3. Sarah Ristevski to reportedly appear as witness in the murder case against her father.

The daughter of Karen Ristevski, Sarah, will appear as a prosecution witness in the murder case against her father, Borce, The Age reports.
In June 2016, 47-year-old Karen went missing from the family's Avondale Heights home. Her body was found in the Macedon Ranges some eight months later. Her 54-year-old husband, Borce, was charged with her murder last December.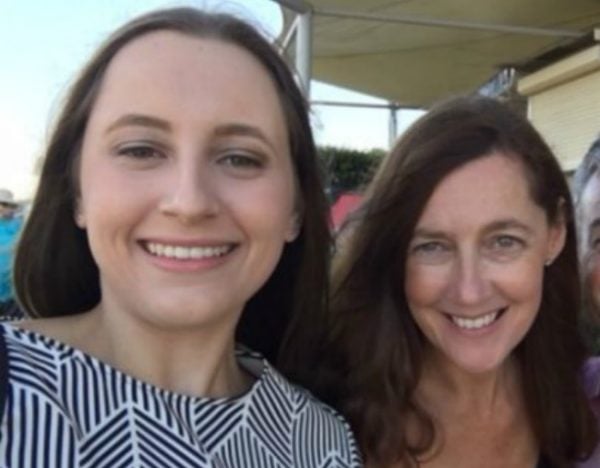 Now, Sarah - aged in her early 20s - is reportedly set to appear as a witness in the case against her father.
The news comes as Borce Ristevski's lawyers submitted an application to suppress the case and ban media from reporting, arguing he cannot receive a fair trial if they do.
4. Female pollies donate their own money to new female fighting fund.
Foreign Minister Julie Bishop has promised to donate money to the Liberal Party's new female fighting fund after cabinet colleague Kelly O'Dwyer tipped in $50,000 from her own pocket.
Liberal deputy leader Ms Bishop confirmed she would make a contribution to the fund, which was set up by Ms O'Dwyer earlier in the year.
"Not only will I make a donation but I will urge others who to see more Liberal women preselected and win elections in the federal parliament," Ms Bishop told ABC TV on Tuesday.
But she isn't sure how big her donation will be.
"I haven't had a look at my campaign funds. I'll see what I can provide," Ms Bishop said.
"But I can assure you I seek to provide support to colleagues across Australia and I'll certainly be providing funding for this particular campaign to see more women elected to parliament."
The new fund, named after Enid Lyons - the first woman elected to the lower house - could be used to fund female candidates in seats the party lost at the last election.
"I have committed $50,000 to the fund and I have written to all members of the cabinet to encourage them to do the same," Ms O'Dwyer told The Australian.
Prime Minister Malcolm Turnbull said his colleague was showing great initiative and leadership by donating to the fund.
"My conference in the Liberal Party in Sydney will certainly match that," he told 3AW radio.
Asked whether he would personally contribute, he said his conference would.
The donations come after assistant minister Jane Prentice lost a pre-selection battle against her former staff member Julian Simmonds, sparking a debate about the number of women in the Liberals.
Liberal Party Women's Committee chair and former senator Helen Korger said the party couldn't afford to go backwards on female representation.
"We cannot be removing women from incumbent positions without replacing them with women," she told ABC radio.
5. Scientists believe they may have found the cure to the common cold.
Scientists believe they may have just found the cure to the common cold by developing a new molecule.
Researchers at Imperial College London say the potential drug treatment of the cold comes down to a molecule called IMP-1088, which attacks the cells that cause a cold to spread.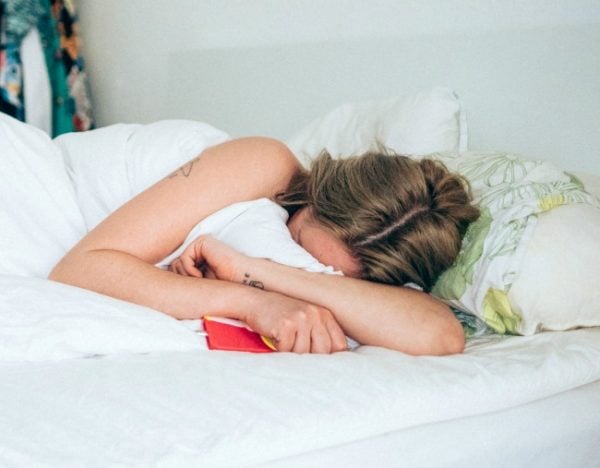 Previously, Fairfax reports, scientists have not been able to find a way to vaccinate against the virus because the condition is made of up of more than 100 different strains. So, instead of focusing on the virus itself, researchers targeted the human host. It's believed the molecule will block a protein in the body's cells that cold viruses normally hijack to self-replicate and spread.
However, it may be years before the cure is fully developed, with visiting fellow at the National Heart and Lung Institute Roberto Solari telling 3AW: "Before going into people we have to do safety and toxicology studies to show that it's safe to administer to people."