Meghan's Markle's wardrobe has always been a thing of wonder, but her maternity fashion game is next level.
Renowned for making statements using style, her gorgeous baby bump has now taken centre stage. And she dresses it so well. (Or rather her stylist Jessica Mulroney does but, details…)
First was 'The Kate Middleton Effect' (where Duchess Catherine could wear a literal bin bag and it'd sell out), so there had to be an equivalent for Meghan. Thus 'The Markle Sparkle' was born and we must admit, it has a pretty nice ring to it.
Here, our favourite Meghan Markle maternity style moments so far:
All black in her last public appearance.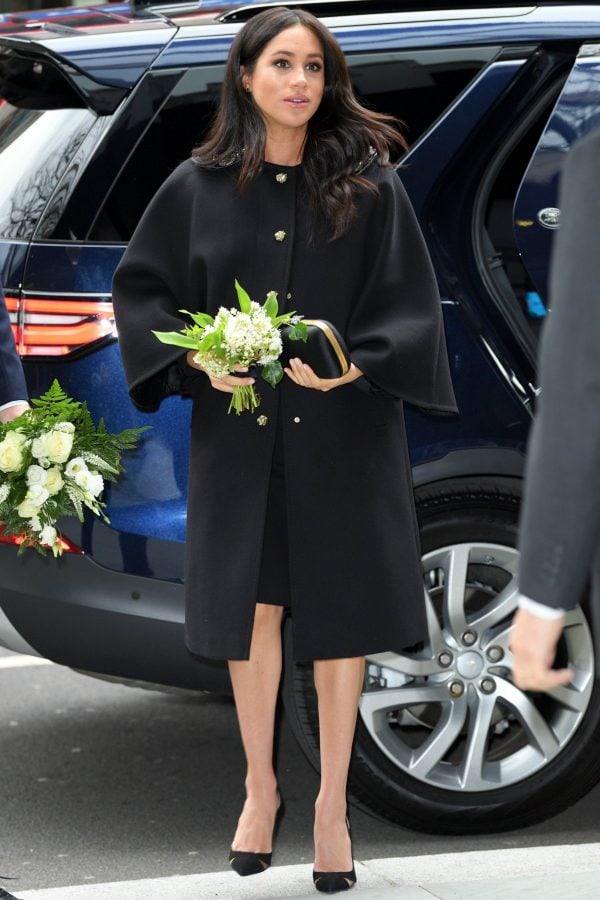 The last look before Meghan reportedly left to go on 'maternity leave,' the Duchess paid tribute to the victims of the Christchurch terrorist attacks at New Zealand House in London. According to Fashionista, her roomy and baby-bump-accommodating black coat in a vintage number which she wore over a black dress, heels and a satin clutch.
Notably, her Discologo Suds ($302) earrings were a gift from New Zealand Prime Minister Jacinda Ardern, who Meghan is said to be friends with.
Nautically inspired for Commonwealth Day.