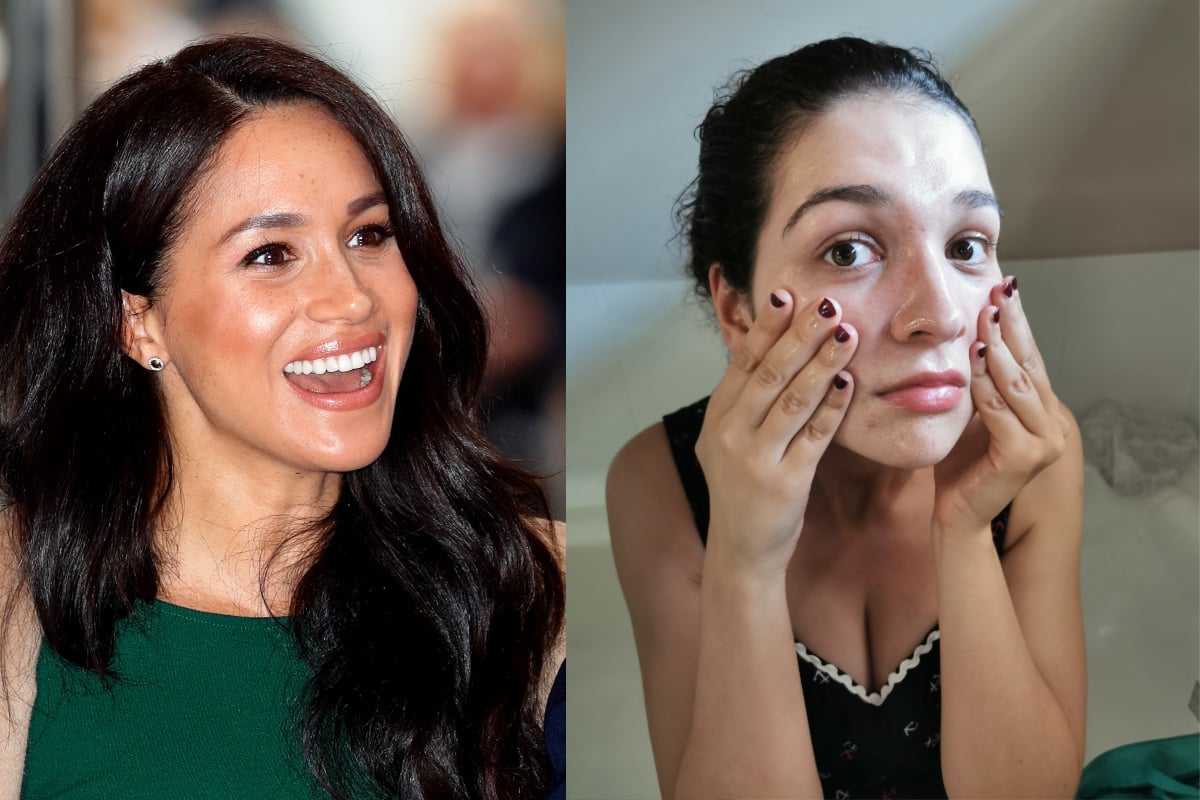 I've always been self-conscious about my fuller chin. I know, there are bigger problems, but this is the one thing about myself I seem to fixate on.
It's hereditary – my mum and grandmother both have full chins too – but that doesn't make it any less annoying.
In the name of beauty research, I came across the facial massages Meghan Markle swears by.
Apparently, the Duchess of Sussex likes to do 'facial exercises' to keep her face looking toned and sculpted.
Clearly, it's working for her.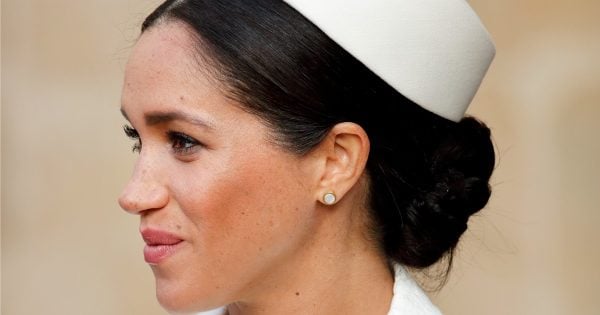 A few years before joining the Royal Family, she told BirchBox that after doing the exercises, she sees results on her cheekbones and jawline.
"I do facial exercises from one of my favourite aestheticians, Nicola Joss, who basically sculpts your face from the inside out. I swear it works, as silly as you may feel," she shared.
"On the days I do it, my cheekbones and jawline are waaaay more sculpted. There's a reason she's in high demand around awards season."
The facial exercises, which Joss describes as "easy at home daily massage movements", are below.