In case you missed it, Prince Harry and Suits star Meghan Markle made their first public appearance as a couple during the opening ceremony of the Invictus Games in Toronto on the weekend.
And while they sat three rows and eighteen seats apart, there was a huge clue many missed that means a royal engagement announcement could be on the way.
While Prince Harry sat with VIPs like Canadian Prime Minister Justin Trudeau and the US' First Lady Melania Trump, 36-year-old Meghan sat alongside her friend Markus Anderson, who is rumoured to have introduced Meghan to the Prince in 2016.
Royal Correspondent for Daily Mail, Rebecca English also noticed that Meghan was surrounded by members of the British secret service, whose job it is to look after members of the royal family.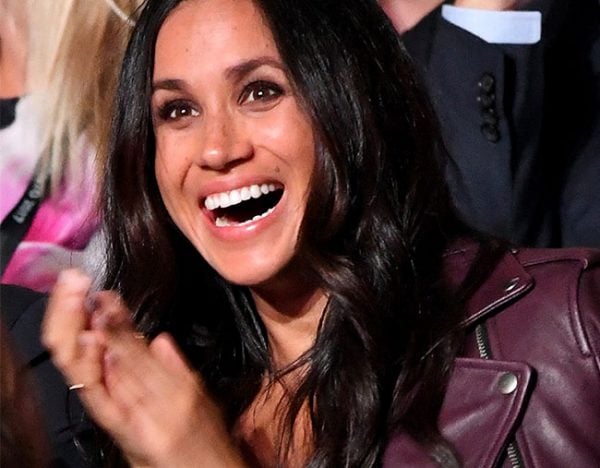 English noted a personal protection officer was standing in the stairwell near Meghan during the ceremony, before ushering her out of the stadium before the event finished.
Intriguingly one of Harry's Scotland Yard (taxpayer-funded) personal protection officers standing in a stairwell next to #MeghanMarkle

— Rebecca English (@RE_DailyMail) September 24, 2017
Meghan Markle has just been ushered out by Scotland Yard royalty protection after Harry's speech but before the end of the show.

— Rebecca English (@RE_DailyMail) September 24, 2017
The security presence is significant because as a 'commoner' and not an official member of the royal family, the actress is not actually entitled to the taxpayer-funded protection.
The presence of the officer so close to Meghan throughout the ceremony may mean that a big, royal-sized engagement ring has already been presented to Meghan and will make its way into the public eye very, very soon.
LISTEN: If Meghan Markle marries Prince Harry, will she rescue us from the ivory anti-feminist Princess tower?
There have been a few hints of late that point we may be getting a new Princess soon (FYI, her actual title would be Her Royal Highness Princess Henry of Wales if she were to marry Prince Harry).
It's rumoured Harry whisked Meghan away for a three week safari to celebrate her 36th birthday in early August - the very same spot where Prince William proposed to the now Duchess of Cambridge (and soon-to-be mum of three) Kate Middleton.
Meghan is also believed to have met all the important people in the royal family, including the Queen herself, Harry's father Prince Charles and his stepmother Camilla, Duchess of Cornwall after the trip.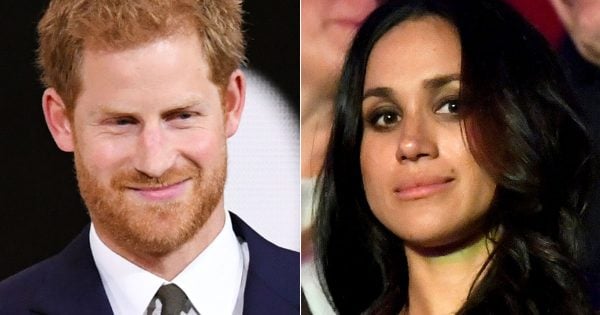 The actress also made her very first public statements regarding her budding romance with the world's cheekiest royal (besides Prince George) in an interview with Vanity Fair magazine earlier this month.
"We're a couple. We're in love," she told the magazine.
"I'm sure there will be a time when we will have to come forward and present ourselves and have stories to tell, but I hope what people will understand is that this is our time. This is for us.
"It's part of what makes it so special, that it's just ours. But we're happy. Personally, I love a great love story."
For everything Prince Harry, Meghan Markle and the Royal Wedding, visit our Royal Wedding hub.
The award-winning podcast Mamamia Out Loud is doing their first live show. There will be laughs, disagreements and you can meet the hosts afterwards! We're also donating $5 of every ticket price to Share The Dignity so grab your friends and come along to share the love and laughs, get your tickets here.