For everything Prince Harry, Meghan Markle and the Royal Wedding in one convenient place, visit our Royal Wedding hub.
A whirlwind with a side of whiplash.
Perhaps that is the most apt way of packaging the last 48 hours of royal news. First Thomas Markle was pulling out of the royal wedding. Then he was going again. Actually, hang on, now he's not going again.
The headlines were fast and furious, the news cycle actually serving the less engaged, so quickly did it come full circle.
TMZ, as if it now has its own deity complex, suddenly became the "exclusive" source of royal news, dropping news story after news story like a trail of bread crumbs for the rest of us to chase.
The perception was Thomas Markle is as vulture-like as his children, desperate for a couple of headlines and unable to differentiate, perhaps, public from private. But to blindly accept Thomas Markle as a bumbling idiot is to underestimate the ferocity at which news outlets chase a rogue royal or how media machinations can be the average person's undoing.
So, let's go back to the start, shall we?
It was less than a week ago when Thomas Markle, 73, was accused of staging paparazzi shots in Mexico. In some he was reading a book about Britain, in others he was being fitted for a suit. There were even some of him browsing photos of his daughter on the internet.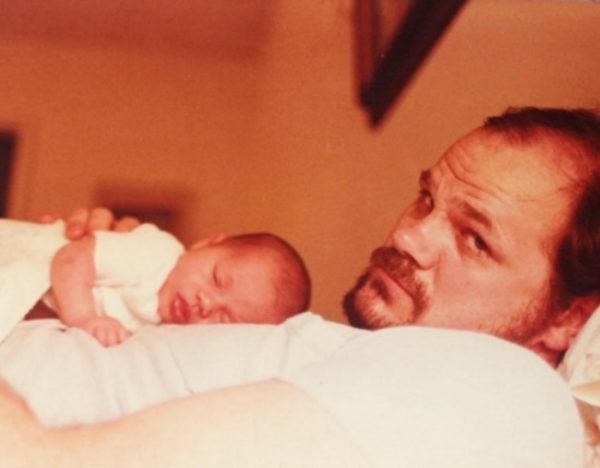 What we didn't hear in subsequent coverage of what appeared to be a quick cash grab was the lose-lose situation Markle found himself in, with a source telling the New York Post "the poor guy was set up".
The Post reports the Coleman-Rayner News Picture Agency had been stalking Markle - a notably shy, reclusive man - in and around his home in Mexico for months before these images emerged. At one point, the Post reports the agency snapped some unflattering photos of him buying beer and checking into a cheap hotel room in California. The claims are corroborated with Thomas Markle's own assertions to TMZ that money wasn't the sole motivator for staging the shots. Instead, TMZ reported he was pictured mostly in "the most unflattering circumstances … buying beer, looking dishevelled and reclusive".
"They told him if he posed, they wouldn't put out the other pictures. They told him they'd make him look good,"  the source told the Post. "They also gave him a few bucks for his trouble."
What's curious, as noted by British journalist Susie Boniface - who writes under the pseudo Fleet Street Fox - is how little media training and support Markle received from the outset. Given how natural it would be for Markle to want to correct the record, to maintain a reputation under threat of being besieged, it's baffling that the palace didn't want to help him do that.
"Thomas Markle should have had close palace advice from day one, as Meghan's mum Doria did. He didn't. He either refused or it wasn't offered," Boniface wrote on Twitter on Tuesday.
"Either way, the palace should have stayed in close contact precisely because they should know the pressure is worse than he expected.
"It's awful people are actually blaming Tom Markle - a man with little money and no experience of this situation - when the palace should, and could, have done so much better."
Then, of course, there's the unrelenting force that is TMZ.
While the news cycle was explicit in conveying the wishy-washy antics of Markle - he's out, he's in, he's out - as the crux of the problem, there's a bigger chance that had little to do with Markle, and everything to do with how the gossip site packaged their interviews.
In fact, there was a chance he never backflipped at all, and this was one - two, max - interviews sold three different ways. For example, in the 'second' interview Markle gave to TMZ, where the media reported he was now "going to the wedding", Thomas Markle never actually specified he was going at all. Just that he would like to go. Perhaps in that interview, Markle told TMZ he couldn't go, but that he would like to "be part of history". Perhaps there was one quote and two stories.
Sure, many may be speculating that stories of Markle's heart attack and impending surgery are untrue and that there is nothing stopping him from attending the wedding. But that point ignores the very likelihood that Thomas Markle isn't well in many other ways: A man battered by a media storm that came for him, rained on him, and then spun away, leaving nothing but a bruised father in its wake.