Meghan Markle's appearance at the Invictus Games in Toronto earlier this week had everyone talking, but there was one finer detail that really caught our attention.
Her burgundy pleated dress.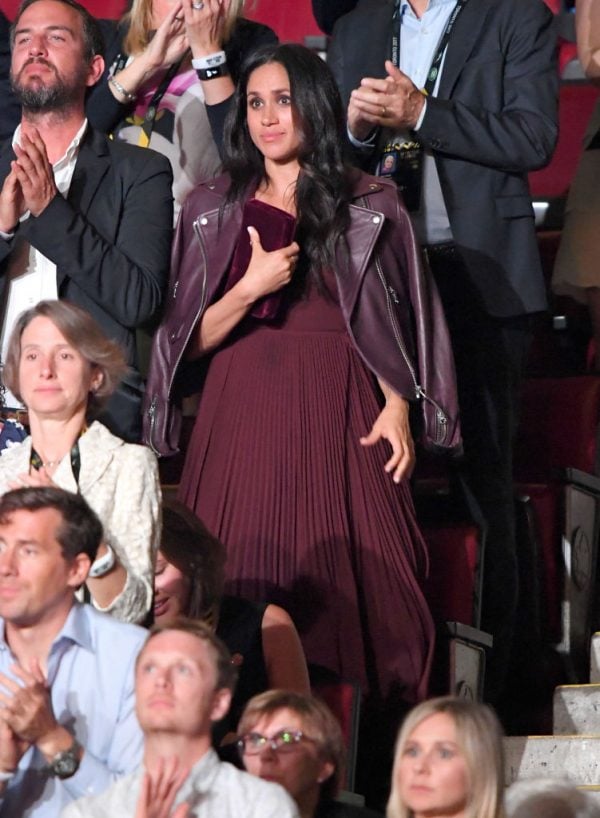 The Suits actress was wearing the Wilfred Beaune Dress from US brand Aritzia and it's surprisingly affordable -
well, as far as Royal outfits go.