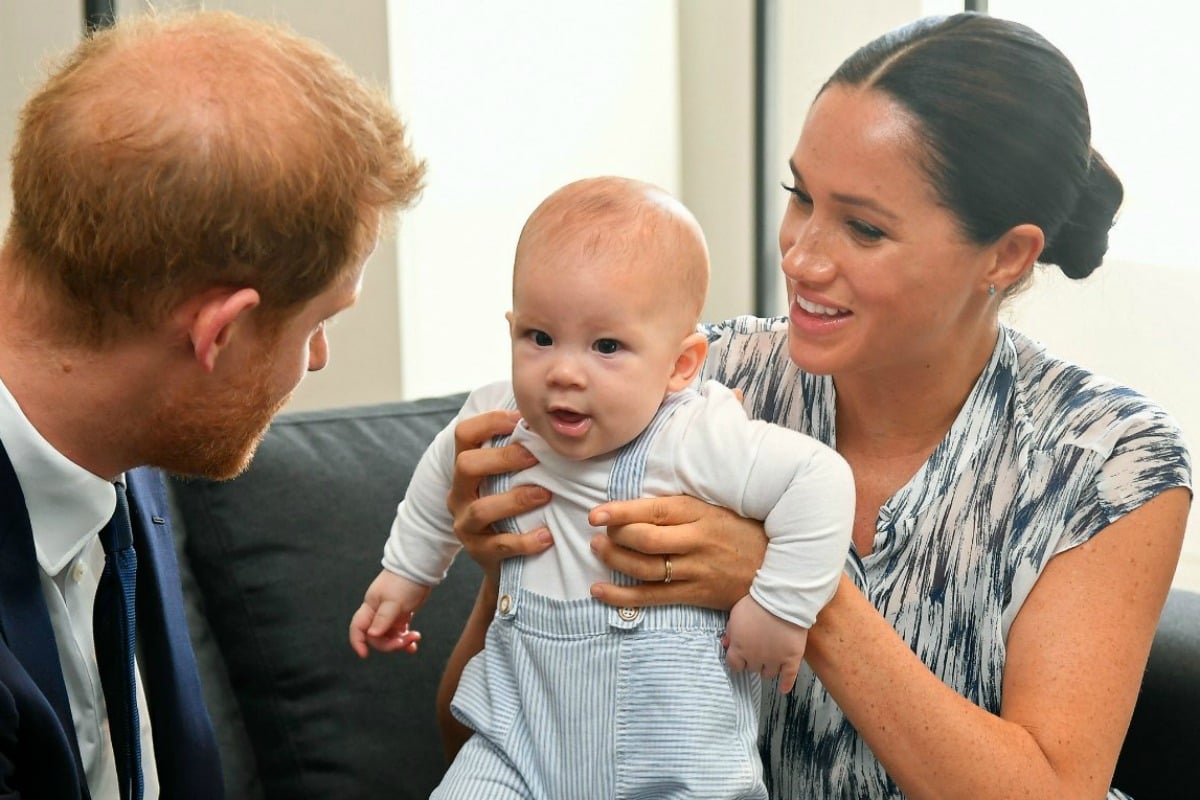 This week, Meghan Markle has done something selfish – again.
She's travelled to complete her royal duties in London, without her son, Archie. Not only is this inconsiderate of the ruthless paparazzi who want to make a living off his image, but also, what about ailing Prince Philip? He's 98, and this could have been the last time he'd see his great-grandson!
Well, so the media reports claim. It's the old trope of 'selfish' they've used to describe Meghan since Archie was born, after which they only got secret births and closed Christenings and boring things like 'prioritising privacy and safety' for their headlines.
(It might be relevant to note that it's claimed Meghan has orchestrated all of this, and none it is Prince Harry's responsibility or choice whatsoever.)
But here's the real newsflash; no mother is obliged to offer her baby as entertainment for others.
The expectation and pressure put on Meghan in terms of Archie is something many new mums will be able to relate to.
We all have our struggles… watch the Mamamia team confess to the times we were bad mums. Post continues after video. 
Yes, of course it's lovely to have friends and family interested in your child. But it's rather annoying when you show up without your kid, in clothes you used to wear before your whole identity changed, stepping out of the baby bubble for just a minute, only to be met by the disappointment of other people.