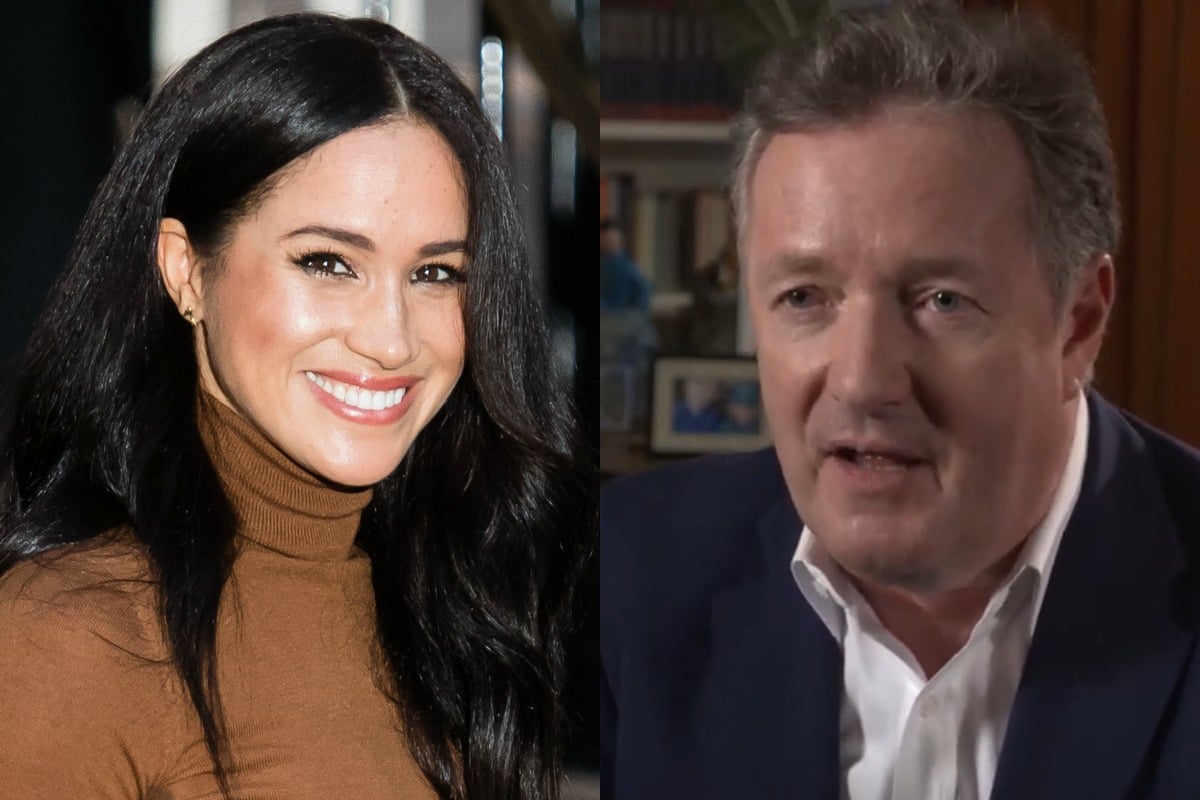 1. "One of the most ruthless social climbers." Someone let Piers Morgan go off on a tangent about Meghan Markle again.
British journalist Piers Morgan has once again taken the opportunity to rant about Meghan Markle, this time, calling her "one of the most ruthless social climbers" he's ever met in his "entire life".
Groan.
During Fox's one-hour special Harry & Meghan: The Royals in Crisis, Morgan said, "The moment Meghan Markle no longer perceives you to be useful, it doesn't matter how close a family member, or friend, you are, you get chopped.
"She's done it to almost all her old friends. She's now acquired new friends – Oprah, George Clooney, David Beckham, Elton John – and she's done it to her ex-husband, she's done it to most of her family, 99% of them," he said.
And of course, he didn't stop there.
Morgan went on to scrutinise Harry and Meghan's decision to move to Canada which they announced earlier this month, before comparing the Duchess of Sussex to a mini Kim Kardashian.
Yes, really.
"They've gone off to be the big stars of the family, and it's incredibly sad," said Morgan. "I think it's very damaging, I think it will end in tears, and I fear it will end in Harry's tears."