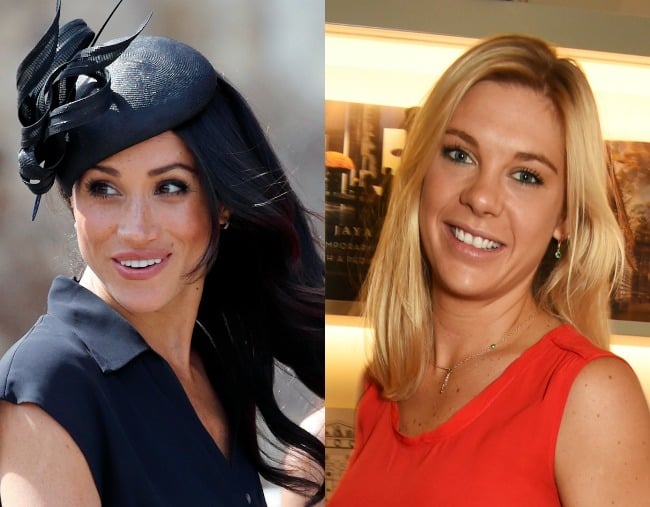 To keep up to date with all things to do with the royal family, check out our royal hub. It's a blast.
Years before Prince Harry met Meghan Markle, he was pretty close to marrying someone else.
Before he met the future Duchess of Sussex, Prince Harry and Chelsy Davy were in an on-again, off-again relationship for almost seven years.
But although Meghan and Chelsy both share a history with the Duke of Sussex, the pair are actually connected in more ways than one.
According to The Mirror, Meghan and Chelsy's interesting connection all comes down to Chelsy's current rumoured boyfriend, TV producer James Marshall.
44-year-old James was previously married to writer and model Elettra Wiedemann, who is reportedly a close friend of Meghan.
Elettra, who is the granddaughter of famous actress Ingrid Bergman, has been photographed at several events with Meghan in the past and even previously wrote a guest post for the 37-year-old duchess' former blog, The Tig.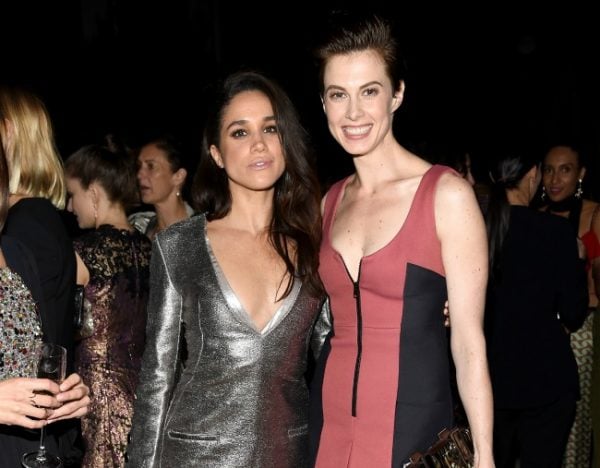 Although James and Chelsy's relationship hasn't been officially confirmed, the pair have been spotted kissing on lunch dates.
Chelsy, who now runs a jewellery business, first met Prince Harry at Stowe School in Buckinghamshire, before dating for seven years.
Although the couple officially ended things in 2011, Chelsy still attended Kate Middleton and Prince William's wedding.
According to journalist Angela Levin, when 32-year-old Chelsy saw the Duchess of Cambridge on her wedding day, she knew she could never see herself as a royal bride.
In Harry: Conversations with the Prince, Levin writes, "A friend revealed that seeing the enormity and pomp of the day convinced Chelsy that she and Harry had been right to separate".
Speaking to The Times in 2016, Chelsy described royal life as "crazy, scary and uncomfortable".
Earlier this year, she attended Harry and Meghan's royal wedding. Prince Harry's other ex-girlfriend Cressida Bonas also attended.
Things all third wheels have experienced (as demonstrated by Prince Harry).