After months of speculation, on Tuesday it was confirmed that a man and woman had got engaged.
And by 'man and woman' we mean Suits actress Meghan Markle and Prince Harry. (Their names may sound a bit familiar).
Since then, we've lapped up every single detail we can about the proposal (over roast chicken, how romantic), the ring (v thoughtful), their clear adoration for each other (excuse me while I cry into my Ben and Jerry's) and their wedding plans (May next year.)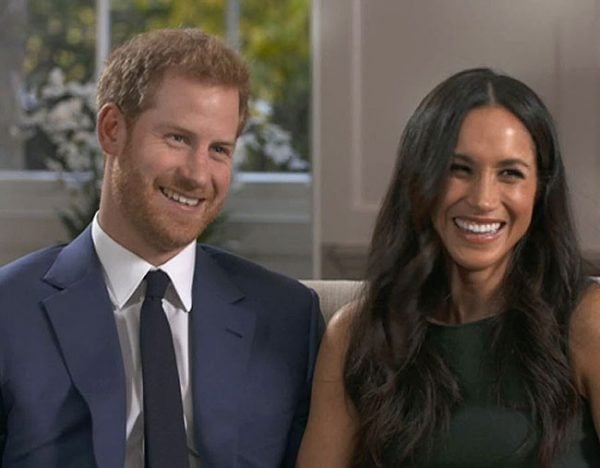 Yep, that's just SIX MONTHS away. The pair had been dating just over a year before getting engaged, which makes it just over 18 months between the first date and the wedding.
We have a pretty convincing theory as to the "whirlwind" timeline of the relationship.
You see, while being a 'girlfriend' to a Royal is rather exciting, there are some things that only come with being an official member (or member to be) of the royal family. The top of that list? Security.
Listen: Meghan Markle Is The Role Model Young Women Need. Post continues after audio.

Taxpayer funded security personnel is only afforded once this is the case, and judging by the frenzied interest in Markle since her relationship with Harry was confirmed, it was much needed.
Now, we are definitely romantics and it was clear from the official engagement interview that Meghan and Harry are besotted with one another. But if you're madly in love, haven't been together that long and suddenly become the new focus of every person in Britain, being able to access this kind of security is probably bloody attractive.