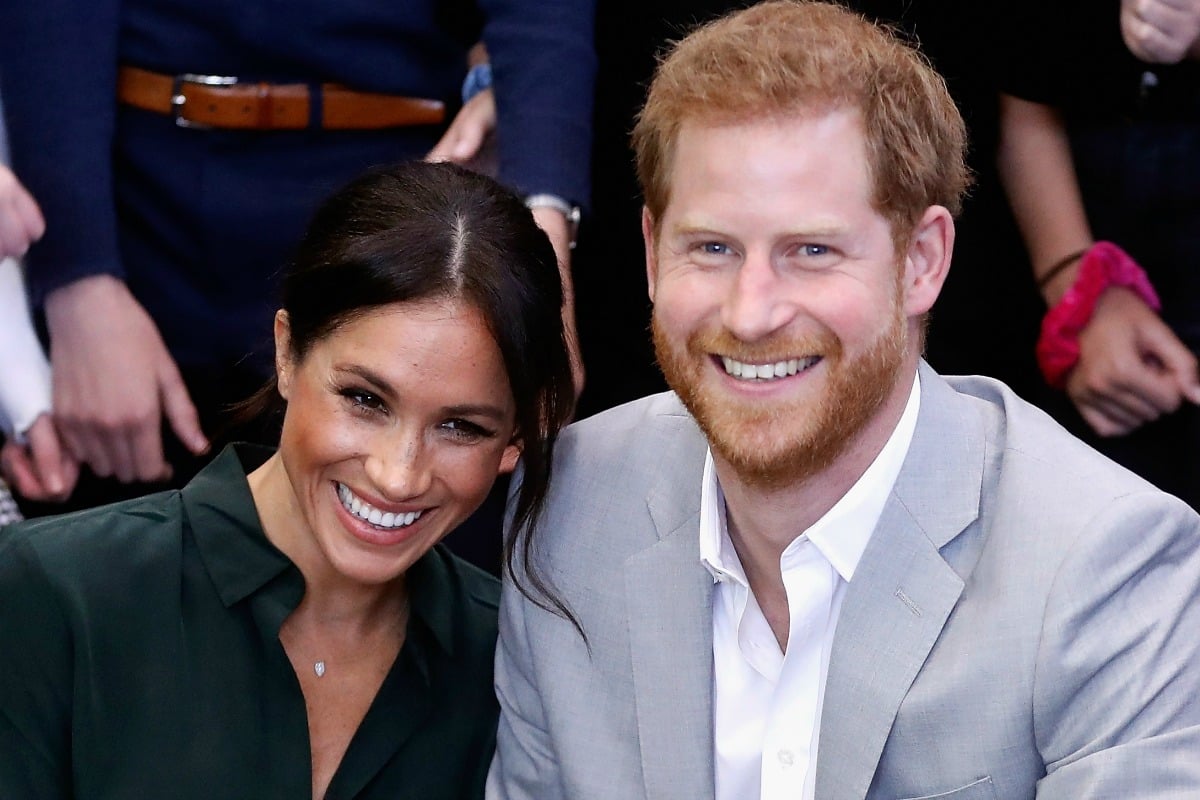 To catch up on all things royal family, make sure you check out our Royal Hub. We've got you completely covered.
Almost everyone in the world has wondered which Friends character they'd be, right?
Some of us may even know exactly which one, after completing one of those ~incredibly accurate~ online quizzes… right after discovering which house we'd be put into at Hogwarts.
(We all wanted to be a Joey in Gryffindor, but probably got Ross and Hufflepuff… great.)
Well.
Apparently the royals can be likened to characters from the popular '90s sitcom, too.
Yes – according to the Mirror, Harry and Meghan's staff have drawn similarities between the couple and Chandler and Monica.
I mean, obviously:
Apparently, royal insiders have likened the Duke and Duchess of Sussex's relationship to Monica and Chandler because of the contrast between Meghan and Prince Harry's personalities.
Meghan – a stickler for details, with an incredible work ethic, and as reports suggest, a bit of a perfectionist, and Prince Harry – a jokester, with a bit more of a laid-back personality.
Harry and Meghan are as smitten as ever (and so are we). Post continues after video.
But, as there seems to be with every story about Meghan Markle at the moment (cue: eyeroll), the nickname also has a slightly negative connotation, according to The Sun.
According to The Sun, the royal family's staff have given the couple the nicknames because of Meghan's "controlling" reputation and because she is seen as "wearing the pants" in their relationship.
This comes after reports that Meghan asked Prince Harry to skip the royal's Boxing Day tradition.
According to the Mirror, Harry will give the annual Boxing Day pheasant shoot a miss as Meghan is an avid animal-lover who is strongly against blood sports.
Which of course, because absolutely everything the couple do at the moment is down to the supposed 'royal feud', the Mirror quoted a source as saying this decision has widened the rift between Harry and his older brother Prince William.
Harry also reportedly quit a 20-a-day smoking habit when he started dating Meghan.
And, here we go, apparently keen royal-watchers have even noticed changed in Harry's dress sense since he met Meghan.
Classic Monica. Sorry, we mean Meghan.