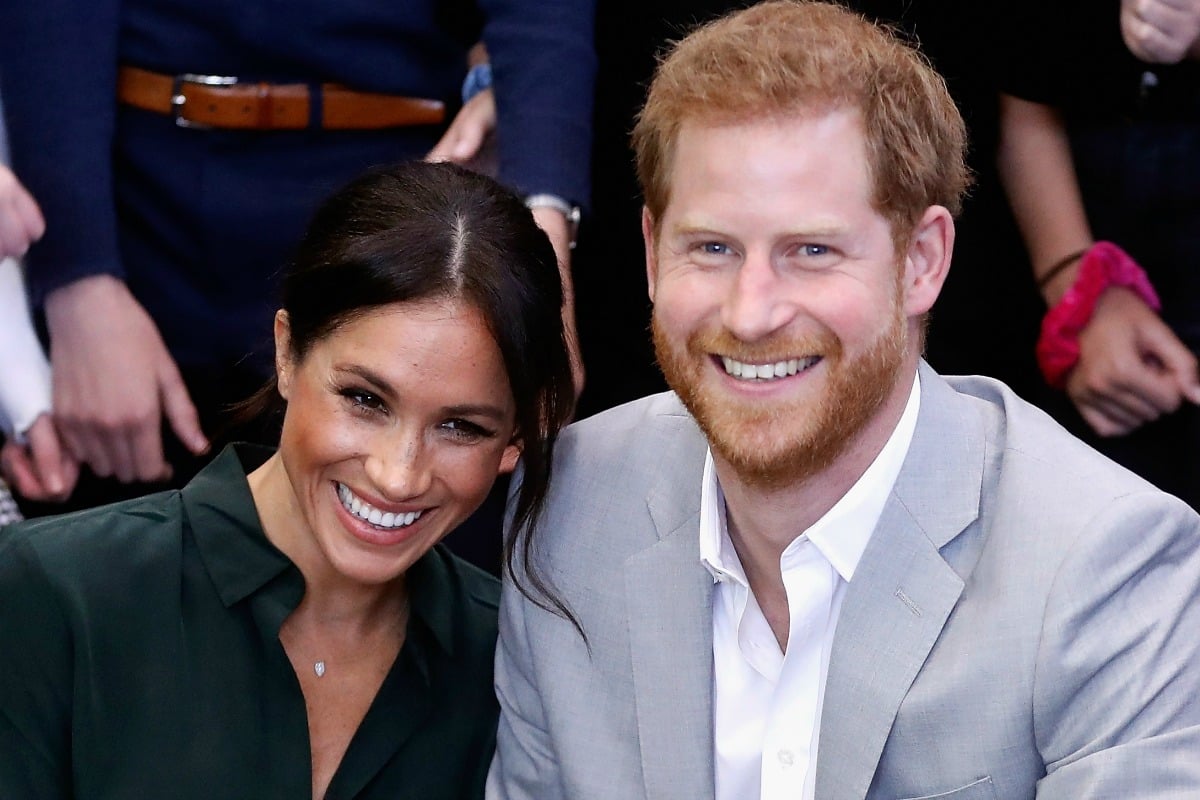 To catch up on all things royal family, make sure you check out our Royal Hub. We've got you completely covered.
Almost everyone in the world has wondered which Friends character they'd be, right?
Some of us may even know exactly which one, after completing one of those ~incredibly accurate~ online quizzes… right after discovering which house we'd be put into at Hogwarts.
(We all wanted to be a Joey in Gryffindor, but probably got Ross and Hufflepuff… great.)
Well.
Apparently the royals can be likened to characters from the popular '90s sitcom, too.
Yes – according to the Mirror, Harry and Meghan's staff have drawn similarities between the couple and Chandler and Monica.
I mean, obviously:
Apparently, royal insiders have likened the Duke and Duchess of Sussex's relationship to Monica and Chandler because of the contrast between Meghan and Prince Harry's personalities.
Meghan – a stickler for details, with an incredible work ethic, and as reports suggest, a bit of a perfectionist, and Prince Harry – a jokester, with a bit more of a laid-back personality.
Harry and Meghan are as smitten as ever (and so are we). Post continues after video.