Everyone, stay calm: we've been given our first sneak peek of Richie meeting his potential soulmate one of the new Bachelor contestants.
It seems like Megan, a 27-year-old Health Promotions Officer from Western Australia, is Bachie Richie's perfect match.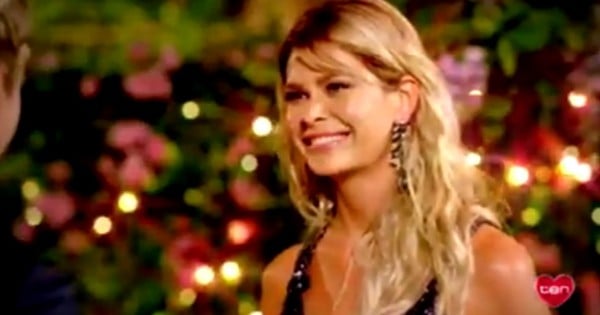 "I think that when you first meet someone, you know whether there's potential to fall in love with that person," says Megan's mysterious voice over as she approaches Richie for the first time in the clip.
As Megan runs through the things she loves most in life -- being active, the water, the ocean and nature -- the sparks between her and Richie begin to fly.
STOP THE COMPETITION: WE'VE FOUND A WINNER. RICHIE + MEGAN 4EVA.
Before we get too carried away, this might be a good time to remind everyone that there are 21 OTHER WOMEN that are desperately trying to fight for Richie's attention -- and judging from the latest promo, they're not happy with Megan's starring role.
"Look at them flirting too much!" says a fellow Bachelor contestant.
We can't wait to see the girls put their game faces on for Richie (aka the most eligible Bachelor of all.)
Listen to Rosie's verdict on Richie on The Binge: