We've been bamboozled.
According to The Sun Herald, Megan Marx will not be hooking up with Elora Murger on Bachelor in Paradise.
Instead, Marx will be spending some quality time in da pool with Canadian intruder, Thomas Perras.
Perras is a long-haired brunette who looks suspiciously like Murger, especially in the grainy promo videos the network has been playing over and over and over again.
Anyhoo, Perras is a 32-year-old model and carpenter, and he was a contestant in the very first season of The Bachelorette Canada in 2016.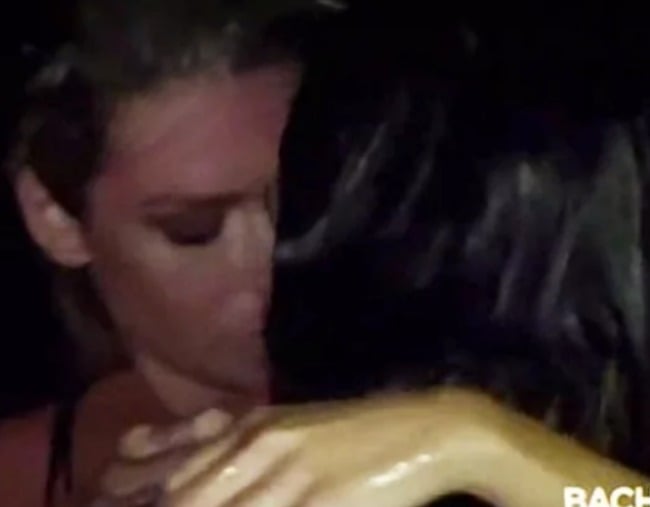 The Sun Herald reports that before appearing on The Bachelorette, a two-storey house fell on Perras, leaving him wheelchair bound for six months.
It took the carpenter almost 12 months to learn how to walk again.
During this time Perras thought about his life and what he really wanted his future to look like. So, when he was fully recovered, he entered a modelling competition.
He won said competition and went on to work for the likes of Calvin Klein, Tommy Hilfiger and Wrangler Jeans.
He then went on a TV show to try to find a wife.
Perras will enter paradise in about two weeks and he will immediately hit it off with Marx, 29.