At 41, she looks like the love child of an Amazonian princess and Jesus, but even that doesn't give Megan Gale an immunity from questions about going under the knife.
The Aussie model/national treasure has a 2-year-old son with long-term partner Shaun Hampson, 28. However the supposed "pressure" of dating a professional athlete who is thirteen years her junior is nonexistent, says Megan, who pledges to never dabble in plastic surgery.
"Shaun is very anti-cosmetic surgery, which is one of the things I love about him," she told New Idea.
"I have just turned 41, but I feel comfortable and confident about the way I'm aging."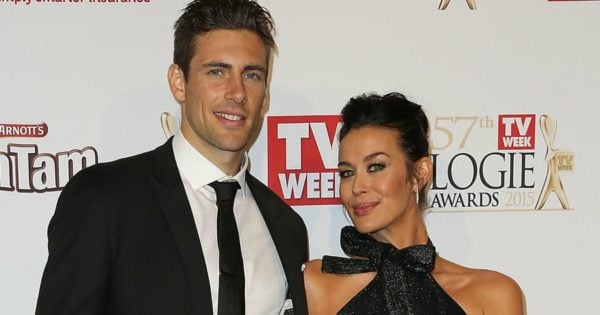 Partner Shaun is so opposed to the idea, Megan says it's never even been a discussion that she'd have work done.
"I think he would kill me if I did that."
We'll be treated to more of the Perth-born model in the coming weeks, as she assumes a permanent role on hit show Australia's Next Top Model alongside fellow judges Jennifer Hawkins and Alex Perry.
Of her next big career move, Megan said, "I've loved working on the show in a guest capacity over the years and to now join the series as a permanent judge is both an honour and a privilege."
"I look forward to working with the girls and sharing some of my own experiences about what it takes to be a successful working model."
We can hardly wait.