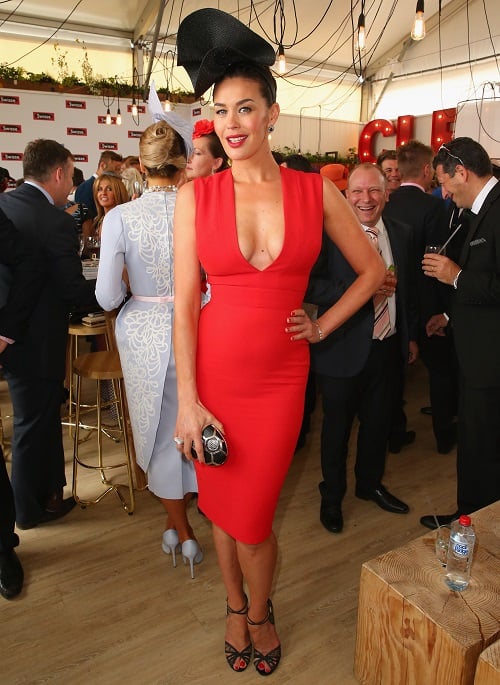 Megan Gale's got a business decision to make.
Model, actress and businesswoman Megan Gale, 40, has a big decision to make about the future of her swimwear label after her partner in the business, Seafolly, decided to discontinue the collaboration.
Gale's label, Isola, is sold in 100 stores nationally and made $4 million in sales this financial year.
So why is Seafolly ditching Isola?
According to the Financial Review, Seafolly, which was an Australian family-run company, sold a 70 per cent stake to the luxury conglomerate LVMH last year for $70 million.
LVMH execs have decided that Seafolly's future is as a worldwide lifestyle brand, and that Isola won't be able to achieve global reach, partly due to trouble the company has had trademarking the Isola name in the US.
"It is unusual for there to be such a big change within a brand when it is having great success season on season," Gale told The Australian Financial Review.
"Normally the case is the product is not selling, or stockists don't want it any more. It's very rare for it to be flourishing yet still be wound down… It's a shame to lose momentum, but the smart thing to do is rest the brand for at least a season to think about the best direction."
On Instagram, the mother of one said that despite the decision to rest for a season, there are exciting things happening with Isola.
"I'm resting the brand for at least a season which seems like the smartest thing I can do, while I consider my options – whether to run the business myself or partner with someone new. It's a super exciting time now and an interesting option has already presented itself to me however I really want to take the time to make the right choice."
Seafolly will hand the company over to Gale, who is the creative director, in January 2016.
One final collection will be launched for this summer before Gale takes time out to decide on its future.
She and her partner, AFL player Shaun Hampson, 27, and their young son River live in Melbourne.
All hail Gale…