International model Megan Gale has revealed that the moment she broke down during the first judging panel of Australia's Next Top Model was "completely unexpected".
At an American Express event, for which Megan is the new spokesperson, the 41-year-old told Mamamia the moment was both "beautiful and super emotional".
"The producers had told us that [Jordan] had done a little bit of modelling, but that she'd struggled to 'break through' and had been told she 'wasn't right'," Gale revealed.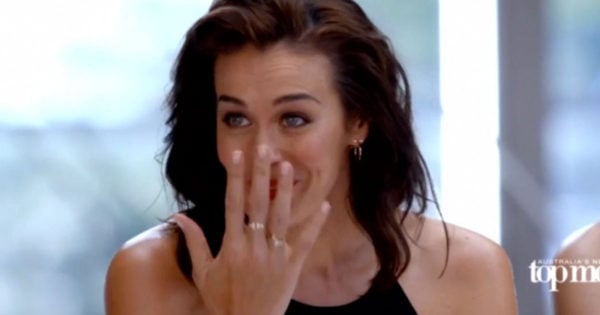 "Fast forward to us, on camera...and she started telling us her story and it was just like I was listening to myself at 19. It all came back.
"It just got to me and I started to go. I started to speak and I broke...I just thought, I've really got to get into this girl's head and let her know that she is absolutely find the way she is and that's she's gorgeous."