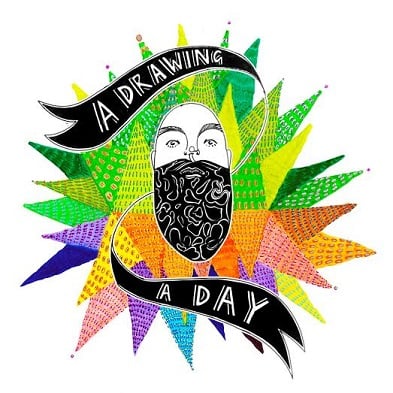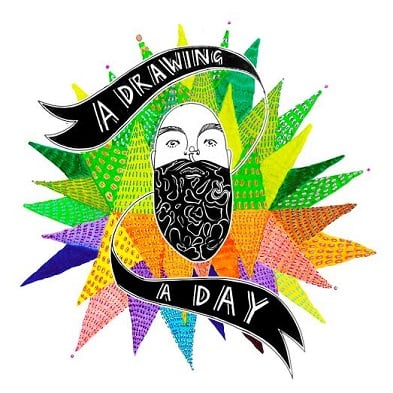 By Meg Minkley
Over a year ago I was raped in Mexico by the owner of the hostel I was staying in.
After my return, I was not able to find the support groups I envisioned, with conversations and cups of tea. So, as an artist, I got well into my art and started a Facebook page: A Drawing A Day.
The process of producing one artwork a day, helped me process emotions in a way I would not have been able to do with words. Little did I know that other people would be interested in my work, and it suddenly took on a life of its own.
365 days later, I found myself stronger, braver, better. With 365 drawings, a happy heart and a very loud voice. As a survivor through art and by speaking not hiding, this creative challenge has given me the courage to feel colourful again; I am now using my work and my voice to share this bravery with other fellow survivors whom might not have the colours they are searching for in order to regain a happy life again.
I have reached 365 days and in celebration I am hosting an exhibition which opens on the 31st of July. I am working with White Ribbon and raising funds and awareness to stop violence against women.