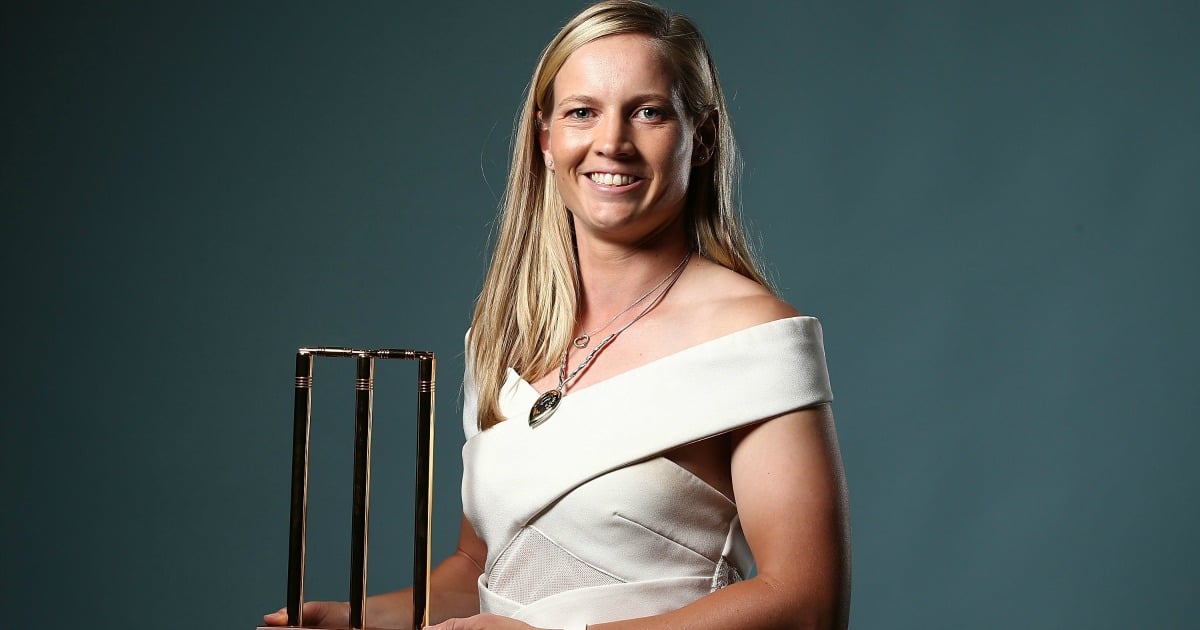 By Stan Grant
David Warner may have won back-to-back Allan Border Medals, but Meg Lanning has gone one better.
Last night Lanning won her third Belinda Clark Award, the highest honour for a female cricketer, and some are now saying she may just be the greatest of all time.
"That [description] doesn't sit too well with me, knowing the calibre of players that have played the game," she told 7.30.
"Obviously Belinda Clark, the player the medal is named after, was certainly one of those, and Shelley Nitschke as well and Karen Rolton. So there's plenty of really good players out there and I'm not sure I'm quite up with them."
In terms of woman's cricket being given the same status and respect as men's, Lanning said things were improving.
"I absolutely think the women's game has come a long way in many different ways. Obviously on the field the competition's great, the standard has improved, there's more boundaries, more wickets, the fielding's definitely more athletic," she said.
"The coverage on the other hand has certainly improved as well.
"It's great to see everyone supporting the game and hopefully that only continues to grow."
There is still an enormous pay gap between male and female cricketers. The top retainer for a female player is around $60,000, while for a man it is closer to $1 million.
"That's sort of slowly improving," Lanning said.
"Obviously the women's game is not quite at the level of the men's in terms of publicity and things like that, but it's certainly improving a lot.
"To be honest we play the game because we love it and enjoy it, and things like that are going to improve over time, and it certainly has improved just in the time I've been playing.