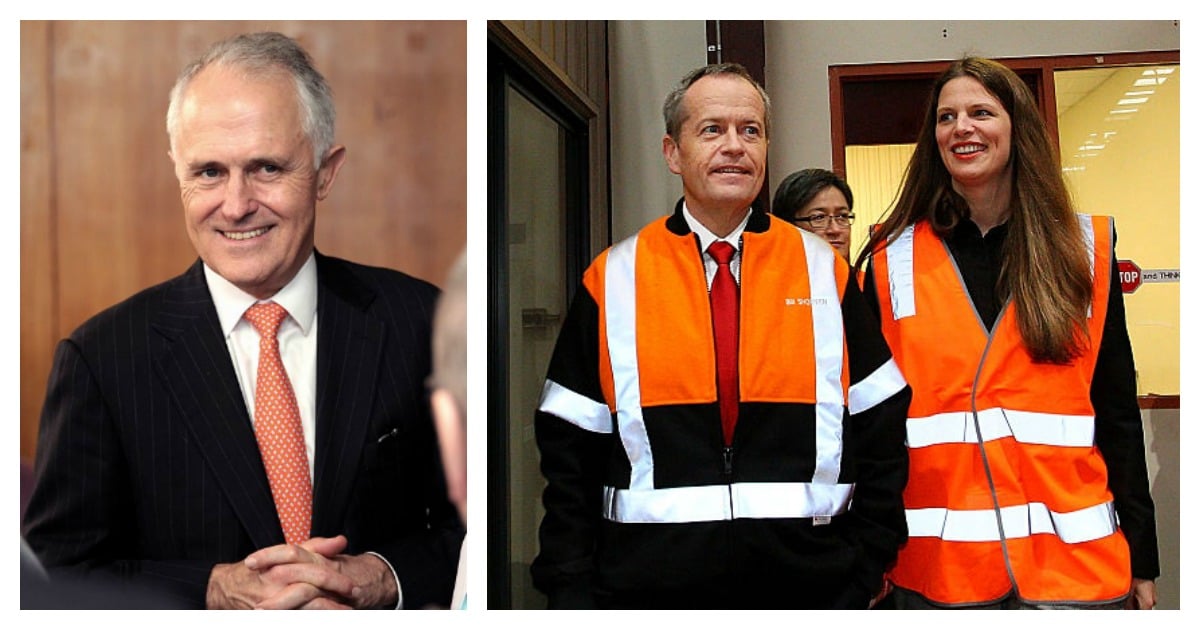 After eight long weeks we are nearly there. Seven sleeps until election national sausage sizzle day, when the fate of our nation is decided. The final 'anything you can do, I can do better' pitches are in full swing.
All the pundits and polls are reporting a very close race but for the tired and weary parents out there, it's probably sounding much the same as the white noise app.
So what political news do you need to know for this week?
Sugar tax to tackle childhood obesity.
The Greens announced a policy for the introduction of a 20% tax on high sugar drinks, citing Australia's high rates of childhood obesity and rising levels of chronic disease.
Green's Leader Richard Di Natale announced the consumption tax, saying that 30% of all added sugar consumed by kids came from soft drinks. The proposed sugar tax is estimated to generate $500 million per year in revenue, which the Greens say would be channelled into preventative health initiatives. It would add around 12 cents to the cost of a can of soft drink.
I have to confess that since pregnancy I can't be trusted to go to the supermarket because I come home with a boot full of ice cream. Please, political overlords, don't introduce an ice magic tax. Could get expensive for me.
Fears of bigotry over same-sex marriage vote.
Removing discrimination from the Marriage Act is a matter that can be dealt with by the Parliament, however, Malcolm Turnbull is sticking with Tony Abbott's plan to hold a national plebiscite on marriage equality after the election (yes, if the Liberal Party win you get to vote again).
South Australian Labor Senator Penny Wong outlined her concerns with the plebiscite in a candid speech, stating that she opposed a plebiscite not because she doubted 'the common sense of Australians', but because she didn't want the gay and lesbian community to be subjected to homophobic slurs.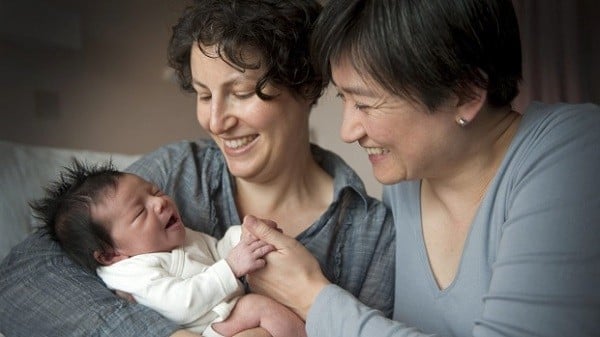 "I oppose a plebiscite because I don't want my relationship – my family – to be the subject of inquiry, of censure, of condemnation, by others." Image supplied.
Senator Wong spoke about her relationship with her partner, parenting their two daughters and her fears of a divisive campaign if the public vote proceeds.
"I oppose a plebiscite because I don't want my relationship – my family – to be the subject of inquiry, of censure, of condemnation, by others."
Treasurer Scott Morrison (who is opposed to same-sex marriage) caused controversy when he weighed in, claiming he could empathise with Senator Wong, because he had experienced hatred and bigotry at the other end of the spectrum - for holding conservative views.
If Scott Morrison, arguably the second most powerful man in Australia, feels the impact of hateful commentary for his views, its worth reflecting on how vulnerable people in the LGTBI community might fare during a plebiscite campaign - particularly at-risk young people.
Is Medicare on fire?
Now that we are finally at the business end of the election campaign, the negative advertising will be on high rotation until the advertising blackout starts at midnight next Wednesday.
The blackout applies to radio and television only - so your Facebook feed will still be riddled with political advertising.
Labor has been focussing on the risk of Liberals privatising Medicare, highlighting (now abandoned) plans by the Turnbull Government to outsource the Medicare payments system.
If you live in Victoria, you would be hard pressed to miss the Liberal Party's campaign to 'Save the CFA'. The Liberals are capitalising on concerns from Country Fire Authority volunteers regarding an enterprise bargaining agreement for paid firefighters. The Liberal Party have been criticised by the Victorian Premier for setting up a 'Save the CFA' website with donations made to the website going directly to Liberal Party coffers.
The local campaign in Leichhardt enters the land of Oz.
A Liberal MP from Far North Queensland has done more than just raise eyebrows with his latest campaign poster.
Sharryn Howes from the ALP is the only female candidate in a field of nine aspiring MPs. Yesterday, posters featuring the Wicked Witch of the West from The Wizard of Oz started appearing curiously close to posters of Ms Howes.
Commenters were quick to draw a comparison to Tony Abbott's infamous appearance at a Canberra rally featuring signs saying "Ditch the Witch" and "Bob Brown's Bitch" in reference to Julia Gillard.
The Labor candidate for Leichhardt, Sharryn Howes, told Mamamia she was shocked and disgusted that Mr Entsch would allow such material to be distributed.
Ms Howes said Mr Entsch should reconsider whether he was fit to represent the electorate and said he should immediately apologise and take down the offensive material.
"As the only female candidate in the electorate I can presume the witch portrayed on the corflutes is supposed to be me," she said.
"Mr Entsch can't deny the link to the abhorrent 'Ditch the Witch' signs we saw during the time of the first female Prime Minister, Julia Gillard.
"Meanwhile the Prime Minister is boldly declaring himself as feminist while fielding candidates of Mr Entsch's calibre."
The Party for More Parties Party.
If you are thinking of voting for a single-issue or minor party it might be worth digging a bit deeper and finding out if they have a position on other issues you care about.
For example, anti-pokies campaigner Nick Xenophon's political party is expected to do very well in South Australia, but unions this week raised concerns about their position on penalty rates after a Xenophon candidate expressed support for cuts to Sunday rates. (Alice Workman from Buzzfeed did some impressive work this week reporting Nick Xenophon's background.)
There's a huge number of 'single issue' parties campaigning for your vote (wait until you see the Senate ballot paper), but parliamentarians have to consider hundreds of pieces of legislation, so make sure you are comfortable with their overall view of the world before you cast your vote. Even if they do want more parties.
Senator Sam Dastyari and some seriously cute kids.
One of the highlights of the campaign for me has been the ABC's play school style vignettes from comedian Sammy J. If you haven't seen them, I highly recommend checking them out on iview.
Labor Senator Sam Dastyari has also been explaining complex policy with sticky tape, lollies and some totally cute co-stars.
Next week, I'll try to sum up the vibe of the whole thing before the big day. If you need to vote early, you can find out where to go at www.aec.gov.au.
Katie is a regular guest on ABC Radio Melbourne. Right now she's mum to a four-month-old, so she eats a lot of cake and watches plenty of Friday Night Lights.