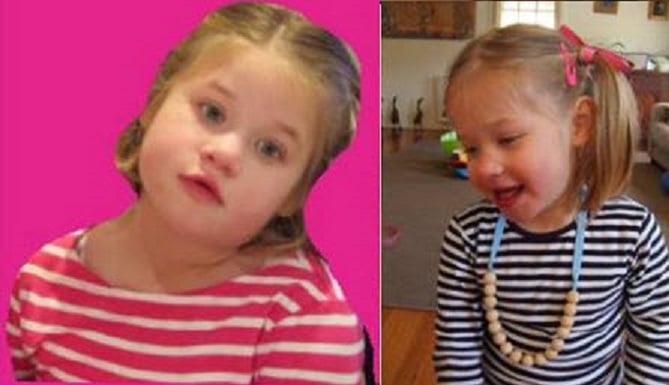 If you were in this situation, what would you do?
Imagine watching your baby suffer.
Imagine being told there is nothing doctors could do.
Imagine having one option left. But it was classified as illegal.
That is what happened to Nicole Cowles from Tasmania.
Eight years ago Alice was a healthy baby. But just weeks after her birth, she started suffering several life-threatening fits each day.
News.com.au report that doctors told her mum, Nicole, that there was nothing they could do.
Pushed to her limits, Nicole turned to her last hope before she resigned to watching her baby die. Medical marijuana.
Alice has been taking cannabis oil since February, according to News.com.au, and has suffered just one seizure since. She can now walk. Go to school. And live a relatively normal life. The only problem, her medicine is illegal.
Alice suffers from a rare genetic disorder called CDKL-5, which includes epilepsy, and mum Nicole told her story to SBS Insights  last night.