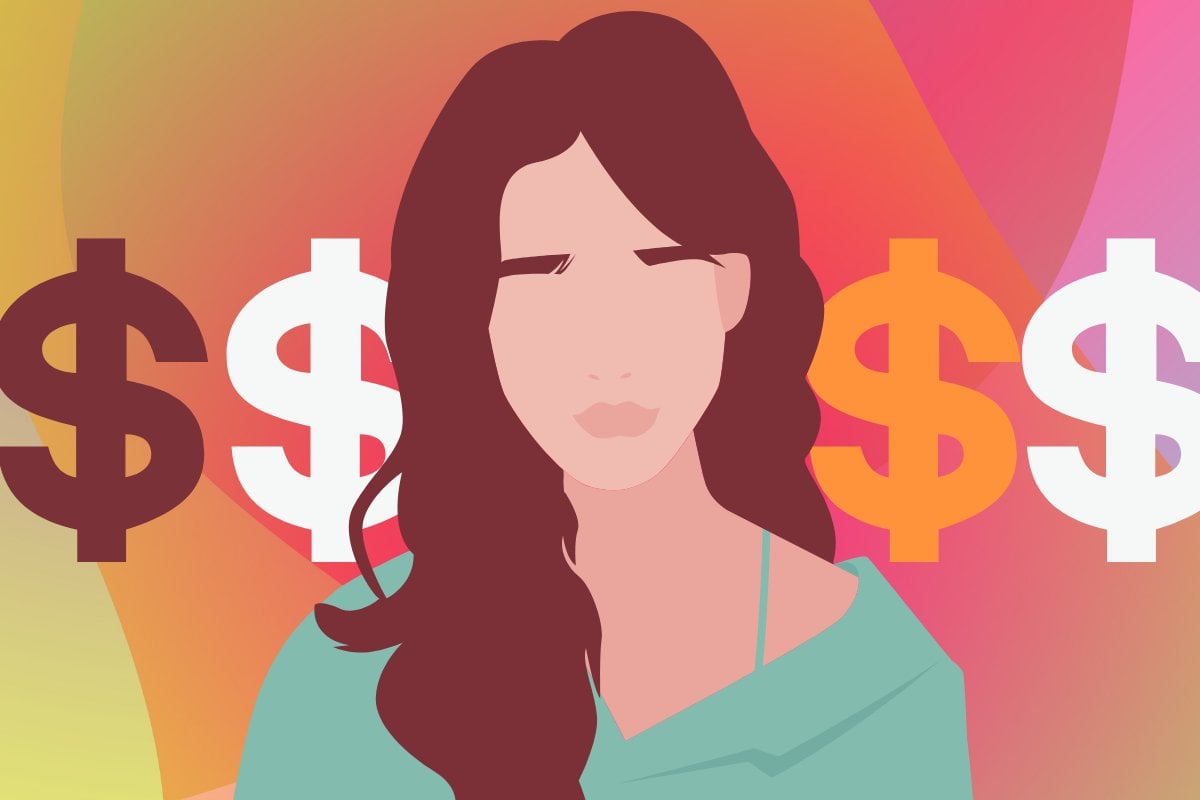 Mamamia's What My Salary Gets Me asks Australians to record a week in their financial lives. Kind of like a sex diary but with money. So not like a  sex diary at all. In this series, we discover what women are really spending their hard-earned cash on, and nothing is too outrageous or too sacred. This week, a 27-year-old working in media shares her daily money diary.
Age: 27.
Job: Working in media.
Salary: $82,000.
Housing: Renting a two-bedroom house with my partner.
Monthly expenses:
I live with my partner in a two-bedroom house in the Inner West. We are currently renting with no intention to buy property in the near future. It also feels very unattainable given the rising cost of living.  
I still have my HECS debt (roughly $38,000) that I've put to the back of my head since it's a payment that comes out of my salary. I bought my car through Toyota Finance and I split the monthly repayments with my partner. We still have $22,000 left to pay back. 
Rent: $1190 
Utilities (quarterly): $150
Car repayment: $200
Transport (including parking, public transport, petrol): $270
Groceries: $328
Eating out & takeaway: $250
Shopping: $309
Car insurance: $133 
Health insurance: $125
Chiro: $30
Functional Fitness gym: $120
Mobile: $25 (I buy a six-month pre-paid)
Somehow I've managed to piggyback off friends and family for Spotify, Netflix and other streaming services. 
I separate my accounts so that everything is bucketed by utilities including rent, my car repayment, gym membership and insurance fees. This helps me track when money is coming in and when money is coming out. 
I will try and save at least $1000 a month which includes my savings account and Raiz investment account. This may be less some months when there's unexpected medical bills or car costs (or parking fines) I need to cover. 
In addition to the loans, I pay $400 a month on my credit card, and I try to contribute more if I have extra cash flow that month. 
The buy now pay later repayments will vary monthly based on how much I spend. I used to have all of them but have now just narrowed it to one provider so it can't get out of hand. I also have a personal rule of not going over $300 debt balance in a month; as a ballpark I'd say I have around $100 a month in repayments these days.