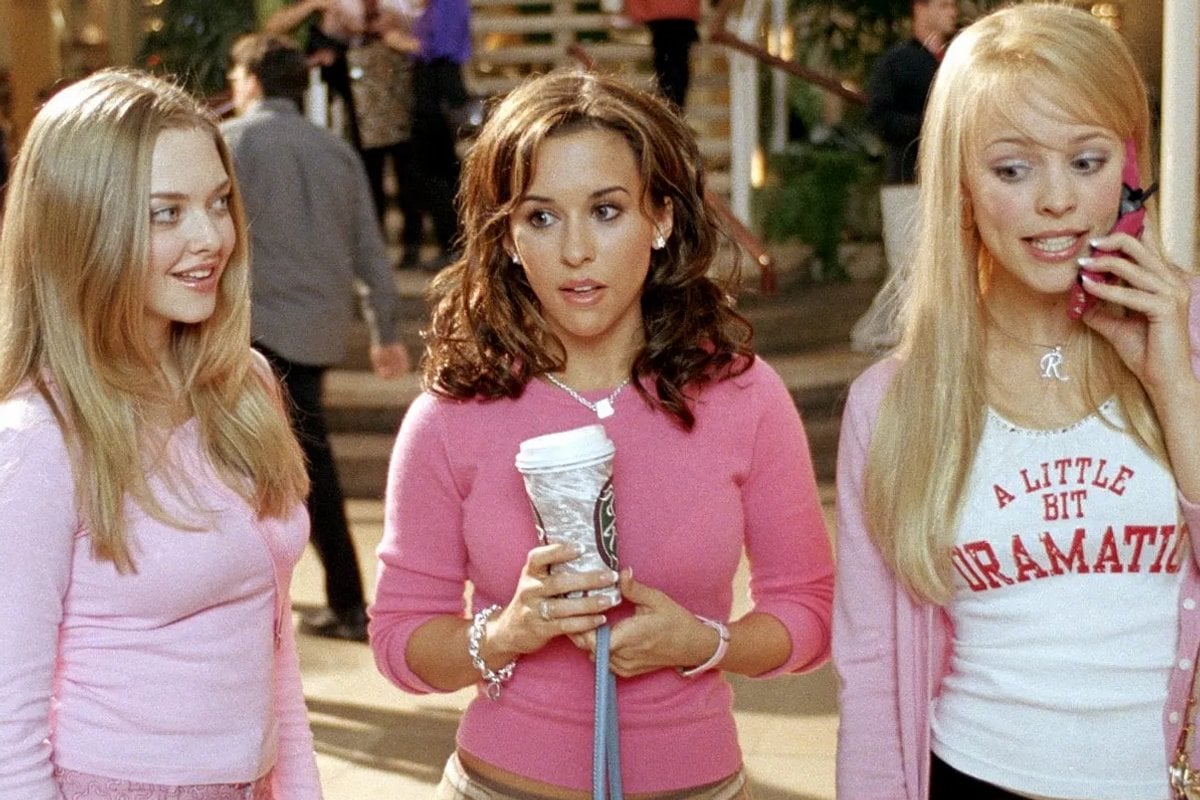 Almost 20 years on from its premiere, Mean Girls is still arguably one of the most quoted movies of all time. 
When the teen comedy film was first released in 2004, it became a hit, earning $129 million worldwide and a number of awards.
Watch the trailer for Mean Girls below. Post continues after video.
Here are eight things you didn't know about the iconic film.
1. Lindsay Lohan originally didn't want to be Cady.
Lindsay Lohan originally auditioned to be Regina George, but after the release of Freaky Friday, producers didn't think the audience would believe her as a villain. 
Director Mark Waters told Vulture, "Sherry Lansing, who was heading Paramount at the time, told us, 'We have to have Lindsay play the lead in Mean Girls. It's just not going to work having her play the villain, because she now has an audience that won't accept that.'"
Speaking to EW, Lohan said, "I wanted to play Regina. I had just played - in Confessions of a Teenage Drama Queen and Freaky Friday - not the cool girl in school. I was still 17 years old, and I wanted to be the cool girl on set."
2. But Rachel McAdams did.
While Lohan originally wanted to play Regina George, Rachel McAdams originally wanted the part of Cady Heron. 
Speaking to EW, McAdams shared: "Originally, I auditioned for Cady. Everyone was flipped around a little bit. I loved Regina, she seemed so deliciously wicked and borderline evil."
3. Amanda Seyfried was also almost Regina George. 
Before landing the role of Karen Smith, Amanda Seyfried had her eye on playing Regina George. In fact, she almost snagged the part. 
Speaking to Vulture, director Mark Waters shared: "The person who was neck and neck for the role of Regina - and we agonised over which one we were going to cast - was Amanda Seyfried."
"Mark Waters was like, 'You have something I want. Let's see if you work for Karen,'" Seyfried told EW. "He was so amazing. He saw comedic timing I didn't see and thank God for that. You only get so many breaks in your life. I just wanted to be in the movie."
4. James Franco could have been Aaron Samuels instead of Jonathan Bennett.
Yep, that's right.
"Lindsay recently told me that James Franco was considered for the role of Aaron Samuels, I thought that was so cool - Bennett was great but that would've been cool," Daniel Franzese, who plays Damien in the film, told Cosmopolitan.