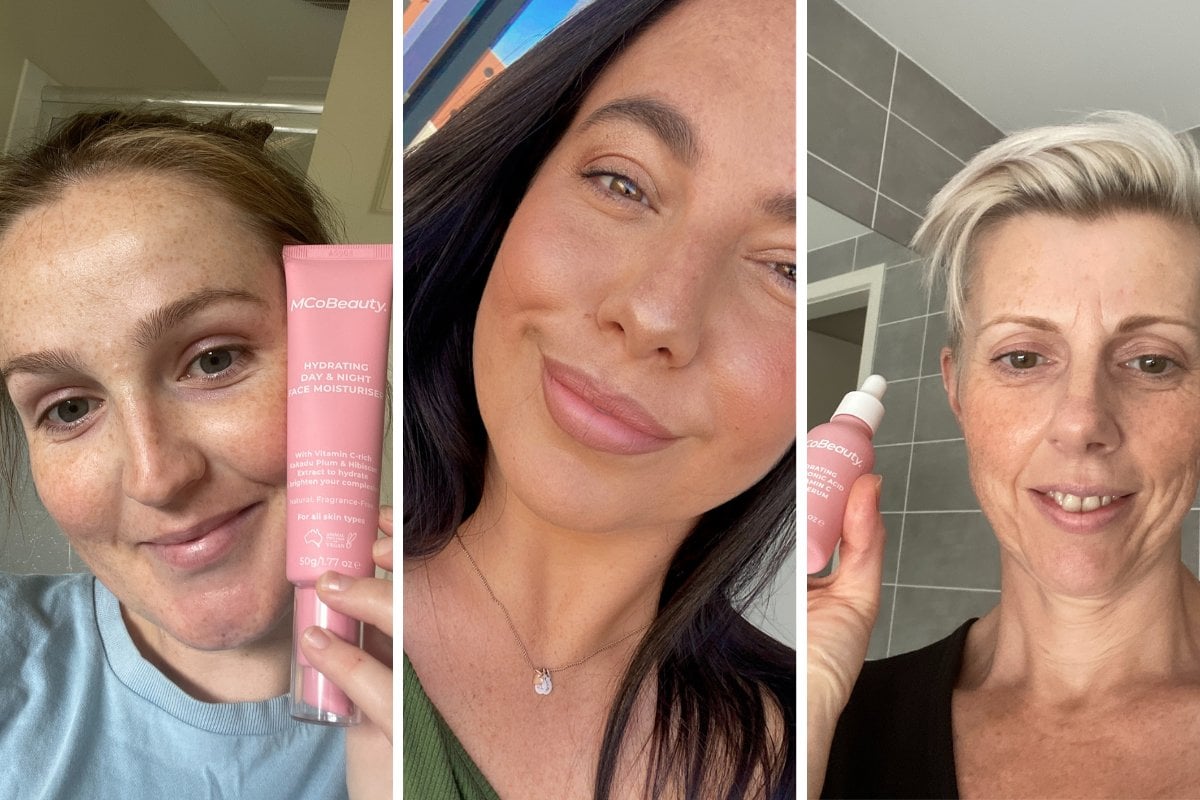 Well, well, well... if it isn't our obsession with skincare trickling over into 2022. (Ha! As if it wouldn't!)      
You may have even set some New Year's resolutions, like: create a nighttime routine and stick to it. Or something much more challenging like: ACTUALLY TAKE YOUR MAKEUP OFF AFTER A NIGHT OUT. (Me. Yes. Guilty.)
For others, you may have made a goal this year to save hard on your hard-earned cash moolah, and still enjoy beauty buys worth your time!
Stay calm when I remind you that one of Australia's favourite luxe-for-less brands, MCoBeauty, recently launched a new collection of salon-quality natural skincare (and 10/10 convenience in being able to grab from Woolies!). 
I mean, look at them. STUNNING.
Hello, new friends. Image: Supplied.
The collection is complete with 6 daily skincare essentials that all have a high concentration of science-backed active ingredients and native Aussie botanicals to help you get that *New Year, same pandemic* glow. Er... we mean, that *New Year* glow! YAY!
The range is also Australian-made, natural, vegan and cruelty free – and starts at $12. Sounds pretty fab right? 
All that's left to do is to whack it on our faces and get this love affair started!