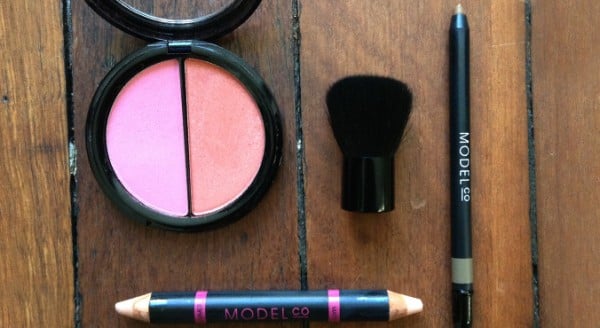 Carla GS wearing MCo by ModelCo 2-in-1 Blush Cheek Powder, Brow and Eye Duo Highlighter, and Instant Brows Brow Pencil. See below for prices and details. (Image: Supplied.)
Iconic Australian makeup brand ModelCo has always been on the forefront of innovation. The uniquely shaped LashWand heated eyelash curler, as well as the Lip Lights lip gloss with inbuilt LED lights and a mirror, were a hit with, well, all of us in the early noughties.
This decade, ModelCo have followed up with a diffusion line, MCo by ModelCo which is available where more Aussie women are buying their makeup than ever: The supermarket.
Several of the MCo by ModelCo products stand out from the rest of the pack and you can see them in action on my "tired mum" face in the video below… you'd never know I only had a few hours sleep. (Post continues after video.)
The products reviewed here are: