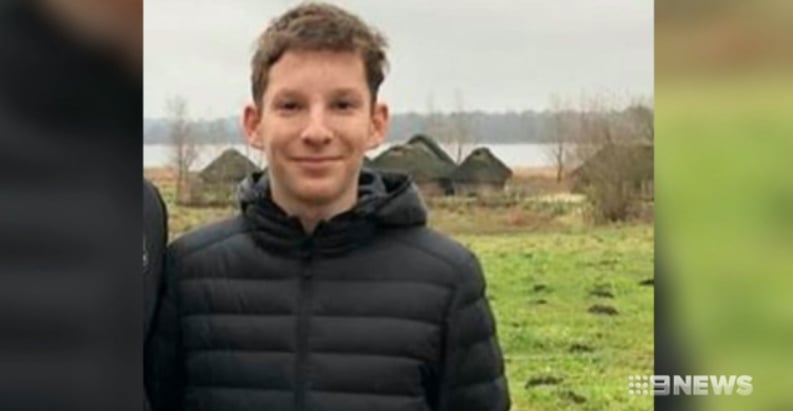 – With AAP
1. Teen killed in avalanche's final moments revealed as three more people are killed.
While his mum wriggled to freedom, a 16-year-old Australian boy lay buried under two metres of snow after an avalanche hit his family in Austria.
Local authorities have described how the boy, who has now been named as Max Meyer from Sydney, was killed in the avalanche that struck at the ski village in St. Anton am Arlberg on Wednesday, News.com.au reports.
Max was skiing with his mum, 55, dad, 58 and 14-year-old brother when they became stuck on a steep part of the mountain and called for help.
Tragically, as they waited for rescuers to arrive, an avalanche hit that buried Max and his mother but left his brother and dad unharmed.
A statement for rescuers read: "The woman was able to free herself from the snow and remained unhurt."
Max, however, had been completely buried, and his family had no equipment with them to dig him out.
When rescuers arrived, it took them about 20 minutes to retrieve him from the snow. Sadly, he could not be revived.
Meanwhile, another avalanche in the Austrian Alps has claimed the lives of at least three people.
Police say the bodies of three German skiers were recovered on Saturday night near Lech, a few hours after the wife of one of the skiers reported them missing. The men were aged 57, 36 and 32.
Police in Vorarlberg, Austria's western-most province, said on Sunday they had to call off the search for another German, aged 28, because of heavy snow and the risk of avalanches.
The avalanche deaths bring to at least 24 the number of weather-related fatalities reported in parts of Europe this month.
2.  Woman who gave birth in vegetative state showed no signs of pregnancy at annual checkup.

A doctor noted the "firm belly" of an Arizona woman in a vegetative state 37 weeks before she gave birth last month, but didn't find out if she was pregnant.
The doctor had been giving the 29-year-old woman an annual check-up for years, but on April 16 didn't find anything out of the ordinary, CNN reports.
The woman – who had no capacity to consent to sex and is, therefore, a victim of sexual assault – gave birth on 29 December at Hacienda HealthCare facility, where she had been cared for since 1992.
It's not known whether she carried to full term.
But if she was pregnant on April 16, the doctor had no idea, despite noting she had a "firm belly" in medical records that have been sent to an Arizona court.
CNN reports there were no notes about a pelvic exam, or urine or blood tests.
The doctor concluded there were no major changes to the woman's health.