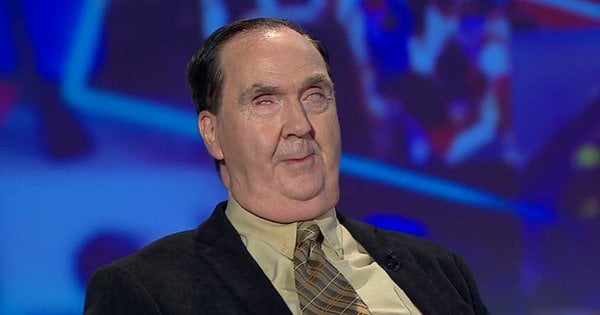 Maurice Gleeson was 12 and a half when he had an accident at school.
He went to turn around a corner, and he collided with another student – an occurrence that must happen countless times a day, in schools all over Australia.
But for Maurice, the accident didn't end with bruises or cuts or a (slightly unnecessary) ice pack, as most of our childhood injuries do.
It resulted in a double detached retina. His vision went blurry, and he was taken to hospital. The doctors operated, and when the bandages were removed, Maurice could see again. But when he stood up to take a shower, the retinas tore away a second time. That would mark the beginning of a lifetime of blindness for a now 13-year-old boy, and the beginning of a decade so tragic it defies belief.
Watch Maurice Gleeson speak to Charlie Pickering about his story. Post continues after video. 
"I should've wagged school that day," Maurice told Charlie Pickering on Wednesday night's episode of The Weekly.
It's his humour and optimism that leaves his next story lingering uncomfortably in the air, while the audience tries desperately to understand how it could possibly true.
"About 18 months later, he [my brother] lost his sight in a supermarket door," Maurice said. "Many years ago, people of a certain generation can remember… you used to tread on a mat and the door would open up or in or out. In this occasion, it hit him on the head, and also resulted in a double detached retina."
And so it happened – Maurice's brother, Nick, went blind.
To call the two accidents a 'coincidence' seems to wildly underestimate the immense pain the events must have caused Maurice, Nick, and their family. Supporting two sons with a serious physical disability, and one son without, must have felt scary and sad and frustrating and unfair for Maurice's parents. How do you make sense of two freak accidents and their permanent consequences?
How does that happen? How unlucky can one family be? Even more so, it would seem.
"I had a brother who was in between Nick and myself," Maurice told Pickering. "He died at the age of 22 in a shooting accident."
"Him and a group of friends were mucking around, and thought the gun wasn't loaded but it was loaded, and he was shot and he died in the accident."