If there's a silver lining to having your heart crushed by the woman of your dreams on a reality TV show for all of Australia to see it's this: becoming the country's most eligible Bachelor.
So when Mamamia caught up with fan-favourite Matty J after last night's finale, there was just one thing we wanted to know: will he pull a Richie Strahan and be back on our screens next year as The Bachelor?
"That's something that I guess I hadn't really given much thought to until now," he told us.
"The best analogy I can give is it's like I've literally just crossed the finish line of a marathon, and I'm pretty exhausted, and someone has just asked me in that moment, would I want to do another marathon," he said.
Listen to the final episode of Bach Chat, the podcast where we talk all things Bachelorette.
"My initial reaction is, definitely not, no way."
Um, Matty. Way to break our hearts all over again.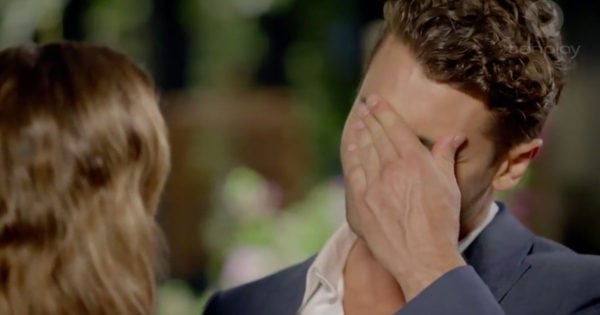 To further crush our hopes and dreams, Matty added he "couldn't think of anything worse" than the prospect of being on The Bachelor.
Luckily, a few months of healing may change his mind.
"Once I've had a bit of time to recover and a few months, it might be a different story."
That's good enough for us! Matty J for Bachelor in 2017: the campaign starts now.