Okay.
Let's start with what everyone's thinking but no one's saying.
Why is Matty J just a normal hot guy? It's unsettling…
It makes us feel funny, mostly because we both think we might genuinely like him and it will be hurtful to see other girls go on dates with him.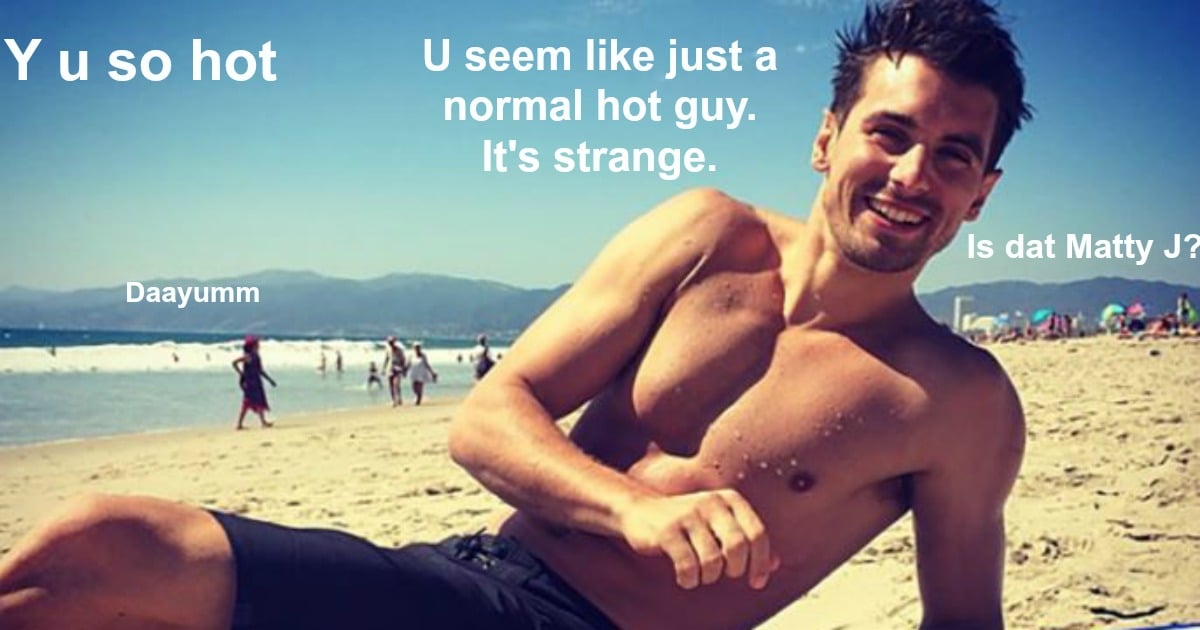 Anywho. Somehow Matty J agreed to do an interview with us and we tried to act fine and totally cool with it when he talked about his lady harem.
Like when 'cool with it' means starting an interview with 'WHY DIDN'T YOU EVER CALL ME?'
You see, at the conclusion of last season, when we were scrambling to find the perfect GIF to encapsulate our precise reaction to Georgia's rejection of Matty J, we made a decision.