There are a lot of people feeling unwell at the moment.
Sure, it could be the weather. It's been a bit hot-and-cold the last few days. But I think it's far more likely that a great number of Australians are suffering from the literal pain and sickness that comes from heartbreak.
On Thursday night, when Georgia Love told Matty J she had "found love, just not with you," the vast majority of the audience reacted like this: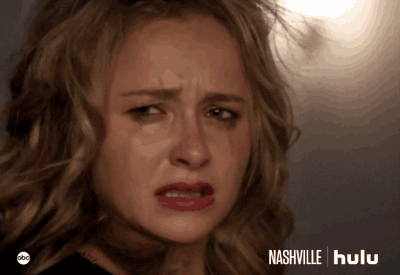 Matty's response was instantaneous. He dropped his hands. He looked away. He covered his mouth. He even doubled over as though he was actually winded by Georgia's words. It was nothing short of devastating.
It was also an incredibly rare moment to witness on national television. It was so genuine - and was arguably the most raw rejection we've seen on any finale of The Bachelor or The Bachelorette.