So we've made it guys, this is it. After five weeks of blood, sweat and tears (namely Georgia's after 95.9 per cent of the rose ceremonies), tonight is the night in which, to quote the wise words of the Spice Girls, ~two become one~ on The Bachelorette.
I for one am struggling to imagine a world in which my only connection to the Bachie universe for the next year is my Osher hand puppet that sits pride and place on my desk (because, priorities).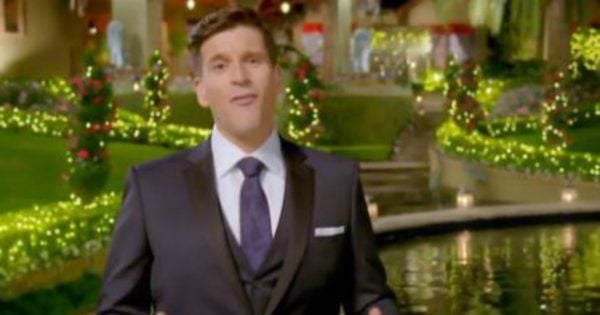 Owww can we keep him? Image: TenPlay
So like any totally-not-a-stalker and totally-not-procrastinating fangirl, I've taken the time to dive deep into the world of Bachelor conspiracy theories (a generous sacrifice, I know). Because, as my local bakery that serve me a coconut and salted caramel muffin on the daily weekly can attest, when I fall, I fall hard. Just call me Matty J.
So prepare for what I'm about to chuck at you: he will be the one to steal Georgia's heart tonight. (Definitely, maybe.)
Hear me out.