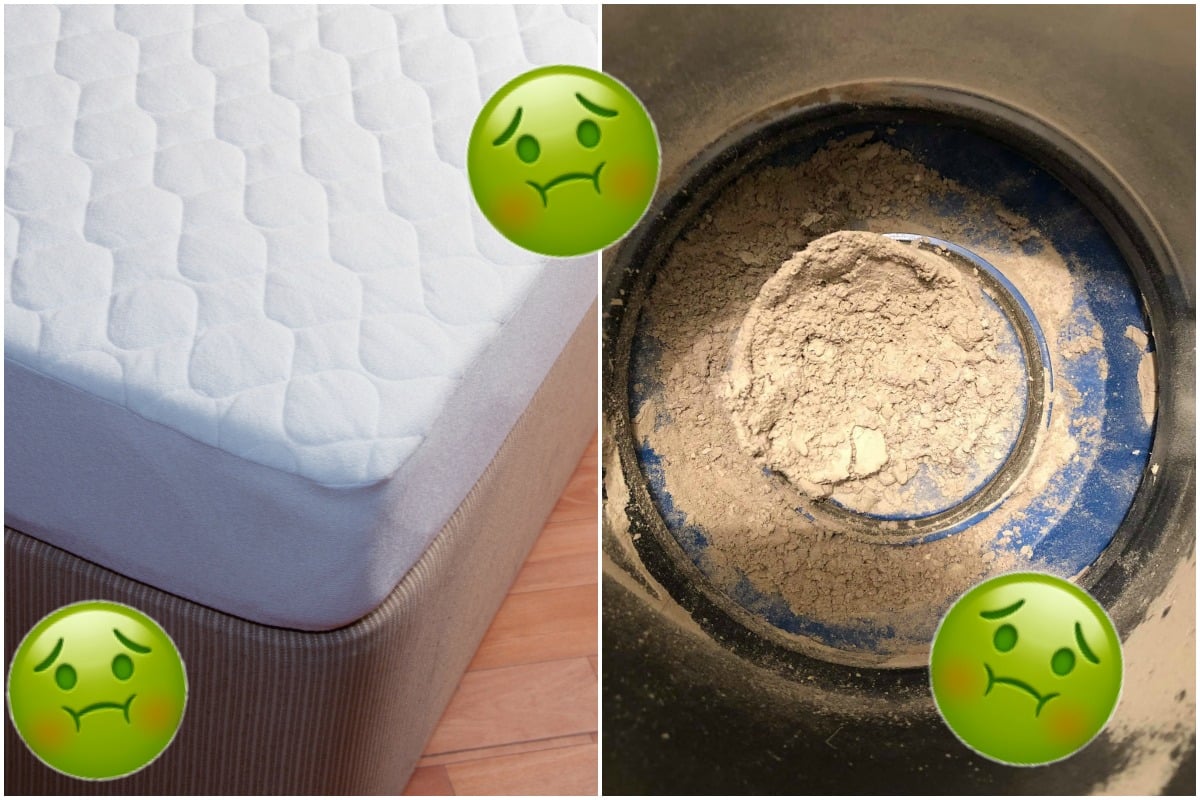 It is of the uttermost importance that you go and vacuum your mattress at this very moment.
After giving her queen-sized mattress a once over with her vacuum, Victoria-resident, Dannielle, shared the enlightening and disgusting result in the Facebook group, Mums Who Clean.
It was a confronting amalgamation of dust, dead skin cells and hair.
"Absolutely disgusted, embarrassed and shocked," she wrote alongside her post, which contained multiple photos.
"Please don't crucify me, I just wanted to show everyone how much stuff can come from one queen sized mattress.
"I will definitely be vacuuming my mattress every time I change the sheets now."
Now take a squiz at the photos… if you dare.