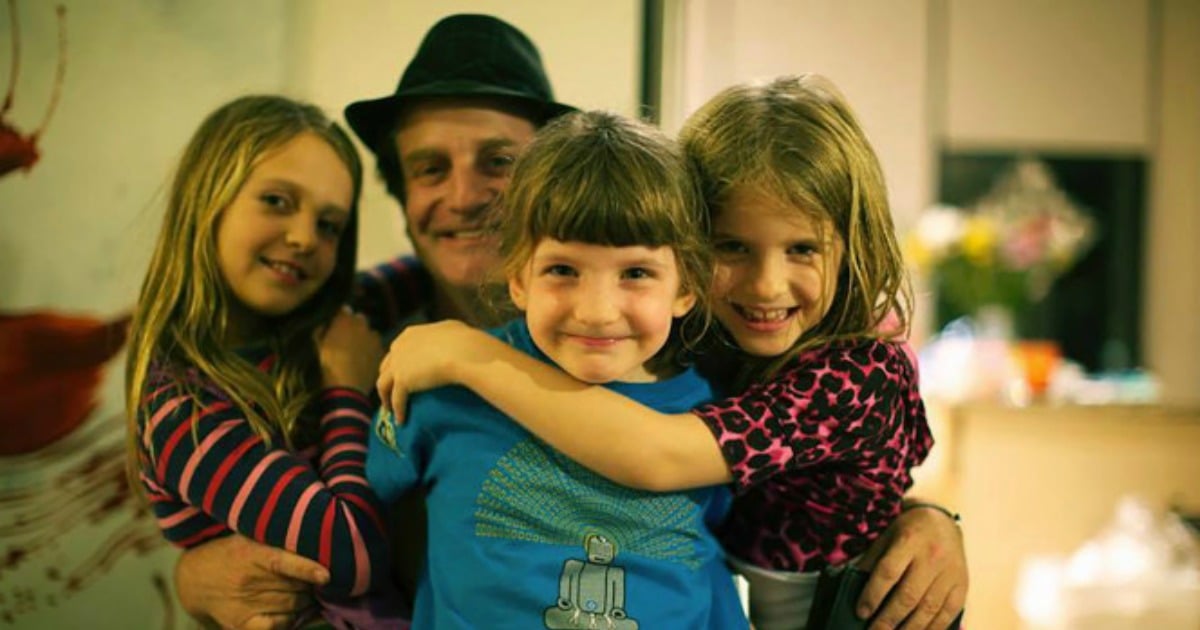 The father of three girls who perished in a house fire in Connecticut in 2011 has died.
51-year-old Matthew Badger lost his three daughters, Lily, Sarah and Grace when the house the girls were living in engulfed in flames on Christmas Day back in 2011.
Posting on Facebook, Badger's ex-wife and mother of his three girls wrote that he now lies with them after he passed away on Thursday morning.
"He was a wonderful man with a generous heart. He was an amazing Dad to his girls, Lily, Sarah and Grace. His death was sudden and peaceful. He is with his children and his parents and his brother, Mark. Please send him light and love. My heart is broken but also joyous that they are together," she wrote.
Sources told the Hartford Courant that Badger died of natural causes.
Since the fire killed seven-year-old twins Grace and Sarah Badger, nine-year-old Lily Badger, and their maternal grandparents, Lomer, 71, and Pauline Johnson, 69, Badger founded the LilySarahGrace Fund.
The education fund helps schools use the arts to help foster academic progress for special needs children.
On the fund's website, Badger explained: "Grace and Lily were very bright but could not learn to read or write through normal methods used in Public Schools. They needed special instruction in literacy designed for children with dyslexia. The vast majority of Public and Private schools do not have these programs even though 15% of the population is Dyslexic."
At the time of his death, Badger was still suing the city of Stamford for US $3 million for the blaze after alleging inspectors allowed his children and ex-wife to live in a firetrap.
The case came after the 51-year-old won US$7 million against the contractors his ex-wife hired for renovations on the home she lived in.