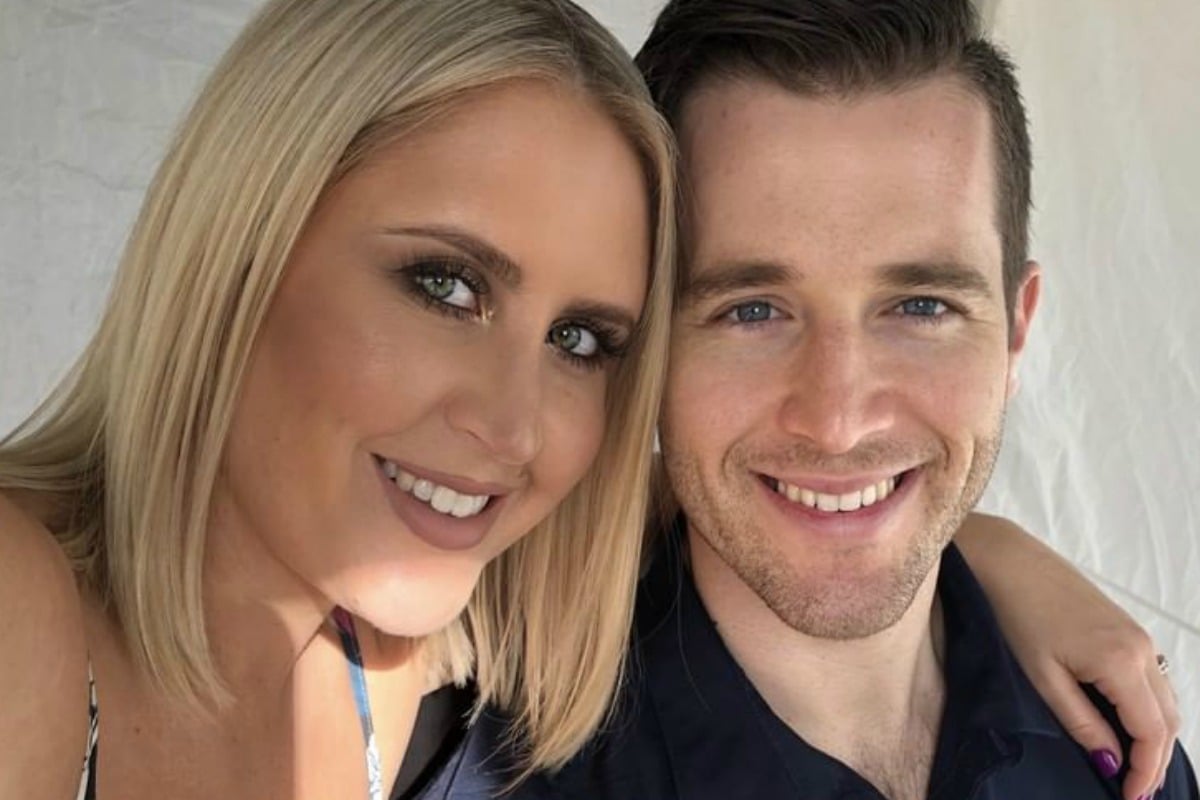 Warning: This post deals with mental health and may be triggering for some readers.
To catch up on all the Married at First Sight 2019 recaps and gossip, check out the Twins recaps and visit our MAFS hub page.
Married at First Sight's Lauren has shared details of a worrying conversation she had with her 'husband' Matt and expressed concern about his mental health.
Speaking to Kyle and Jackie O on Tuesday morning, Lauren admitted she was rebelling against Nine by doing the interview.
She said she was worried about Matt's well-being, especially given conversations the two had when the cameras weren't around.
"I'm very sympathetic to the fact that Matt does suffer mental health issues," she said.
"But there were a lot of things he said off camera that did concern me, and one of those that really stuck in my mind, on more than one occasion he actually said, 'Loz, I feel like I don't think I fit in on this earth. I believe I was abducted by aliens, and they've done something to my brain. Because my brain has been rewired differently, I feel like my brain hasn't been the same since I was 15.' And it really concerned me… Like, I didn't know what to do."
The seriously concerning things Matthew allegedly told Lauren #MAFS pic.twitter.com/cOdIbgSAPN

— Kyle and Jackie O (@kyleandjackieo) February 18, 2019
Speaking to Mamamia, Rachel Bowes from Lifeline Australia said: "Loz is right to be concerned about Matt with what he has said to her. Not being a qualified professional, she isn't expected to diagnose a person's mental state, however, research shows that relatives and friends are in a position to help."
"If someone discloses that they are not well, the best thing to do is to take them seriously and offer support. Try to respond immediately in a supportive way and try to minimise the effect of future events that triggered that state," she added.
"It is important that people remember that when someone you know is in emotional distress, you can offer to take them to a GP, or you could call a service like Lifeline on 13 11 14 for advice on what to do next."
Lauren also said she had struggled with her own mental health in the wake of the show.
"I suffer anxiety… I've suffered anxiety for the last six years and I just feel like certain people with these mental health issues shouldn't be put on a show like this.