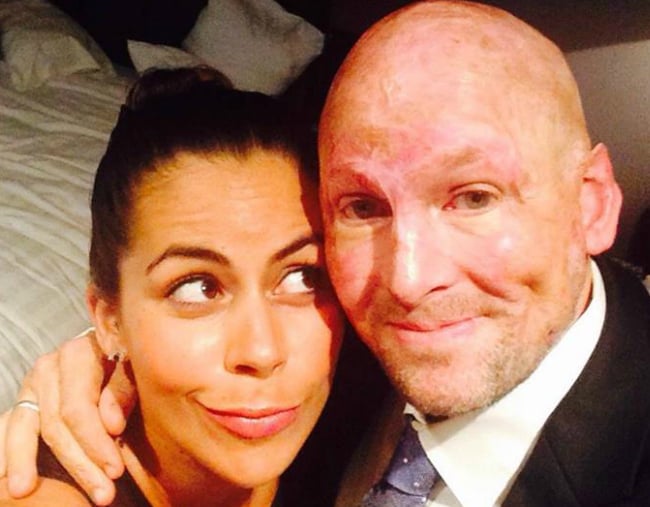 When Matt Golinski awoke from a coma nine weeks after a fire tore through his family's Sunshine Coast home on Boxing Day 2011, he immediately asked for a phone to call his wife Rachael and see his daughters Starlia, Willow and Sage.
The five words his dad Keith told him in response changed his world as he knew it.
"Sorry mate, they're all gone," his pained and nervous father said.
And while all Matt could do was nod, the now-46-year-old told ABC's Australian Story that in that moment his mind went to a bleak place.
"What makes you think that I'd want to be alive still?" he remembered thinking. He said he wondered why his family and medical staff had bothered to keep him alive in a coma.
****
Nine weeks earlier Matt, his wife Rachael, and their daughters Starlia, 10, and 12-year-old twins Willow and Sage, had been enjoying Christmas Day with their family.
That night he went to bed in their Noosa home content, but woke to a fire tearing through his home. His flashbacks of that night are vague.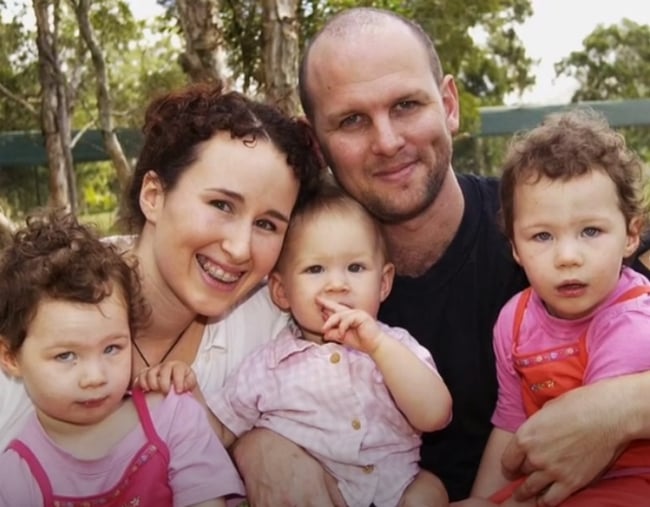 Matt escaped with burns to 40 per cent of his body, injuries which doctors were not sure he'd survive. He underwent surgeries, followed by months of physiotherapy to regain movement in his body.
But the Ready Steady Cook star's emotional trauma was far harder to overcome than his physical challenges.
"I probably spent four months crying and screaming and asking myself why and fighting it," he told Australian Story in the episode 'Running from Empty' that aired on Monday night.
After attempting to cope with "stupid" heaving drinking, he eventually accepted his fate and began his attempts to move forward with his life.
He soon found that setting physical goals helped, and after building up from small jogs to 5km, he completed a 10km fun run in August 2012 - just three months after he was released from hospital.