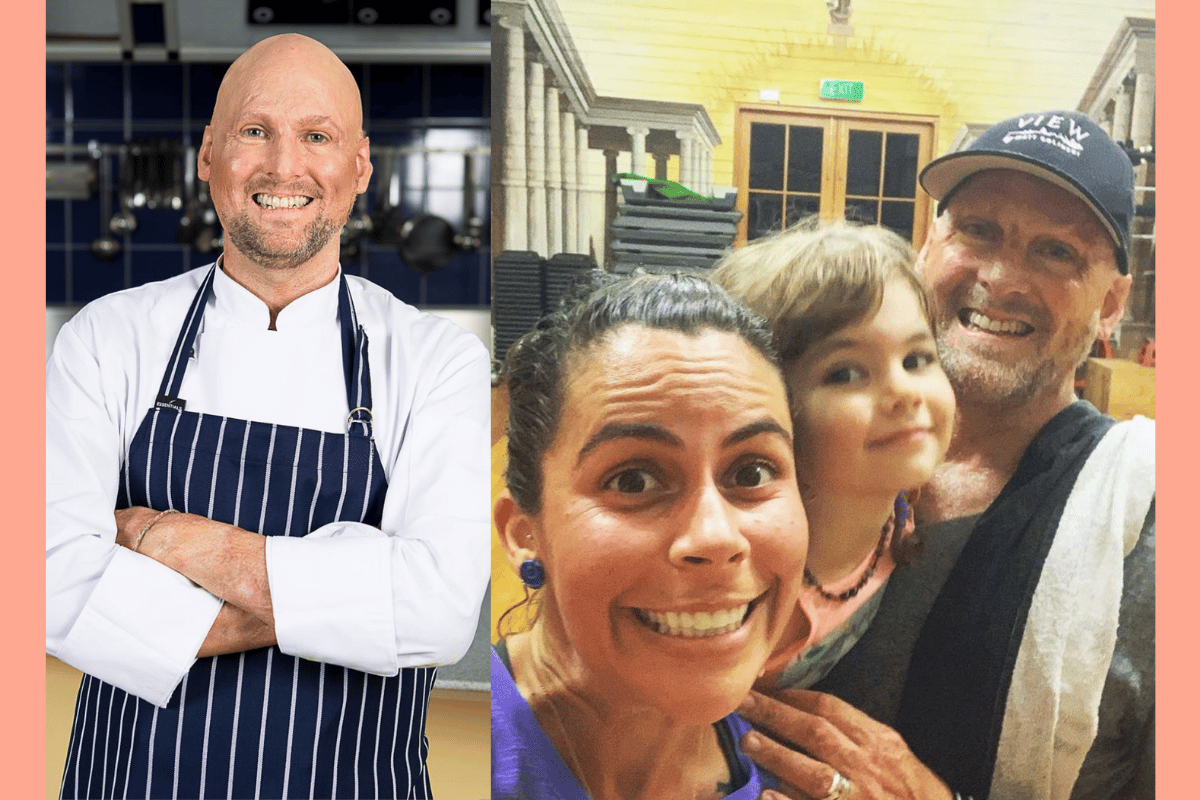 This post deals with mental health and suicidal ideation and may be triggering for some readers.
When Matt Golinski awoke from a coma nine weeks after a fire tore through his family's Sunshine Coast home on Boxing Day 2011, he immediately asked for a phone to call his wife Rachael and see his daughters Starlia, Willow and Sage.
The five words his dad Keith told him in response changed his world as he knew it.
"Sorry mate, they're all gone," his pained and nervous father said.
And while all Matt could do was nod, the now-46-year-old told ABC's Australian Story that at that moment his mind went to a bleak place.
"What makes you think that I'd want to be alive still?" he remembered thinking. He said he wondered why his family and medical staff had bothered to keep him alive in a coma.
Watch: Matt Golinski on life after the fire. Post continues below.
Nine weeks earlier Matt, his wife Rachael, and their daughters Starlia, 10, and 12-year-old twins Willow and Sage, had been enjoying Christmas Day with their family.
That night he went to bed in their Noosa home content but woke to a fire tearing through his home. His flashbacks of that night are vague.