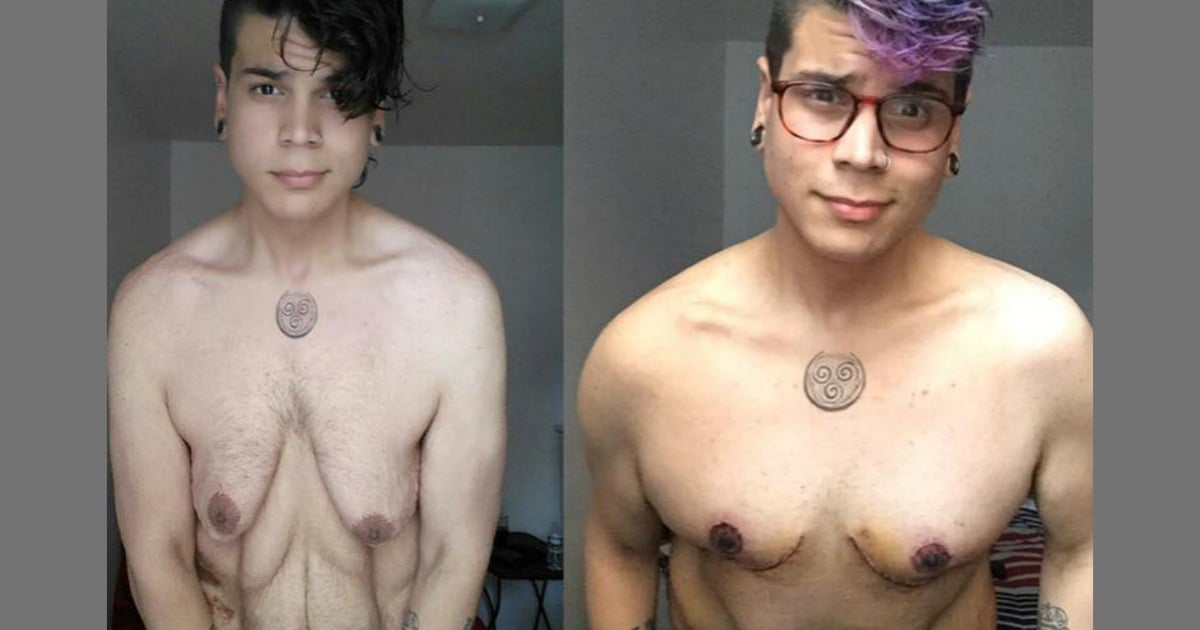 At 23 years of age, Matt Diaz has more than 20,000 Instagram followers and 44,000 Facebook fans to his name.
The New Yorker regularly posts videos and articles about relatable issues like dating and mental health, but what's he's best known for is his advocacy of self love at any size — a topic he understands intimately.
In 2009, Diaz was 16 years old and weighed around 225 kilograms. He took part in a study at New York University Medical Centre, examining how lap band surgery impacted young men and women.
From there, Diaz lost 122 kilograms — or 270 pounds — over a six-year period through a combination of healthy eating and regular exercise.
While he was proud of what he'd achieved, and quickly gaining a following for sharing his story and messages of body positivity, there was one thing he was yet to reveal: the loose skin left behind, which no amount of exercise could reduce.
In a Tumblr video last year, Diaz removed his shirt to show his followers the hidden reality of his weight loss, admitting he was scared of how they would respond.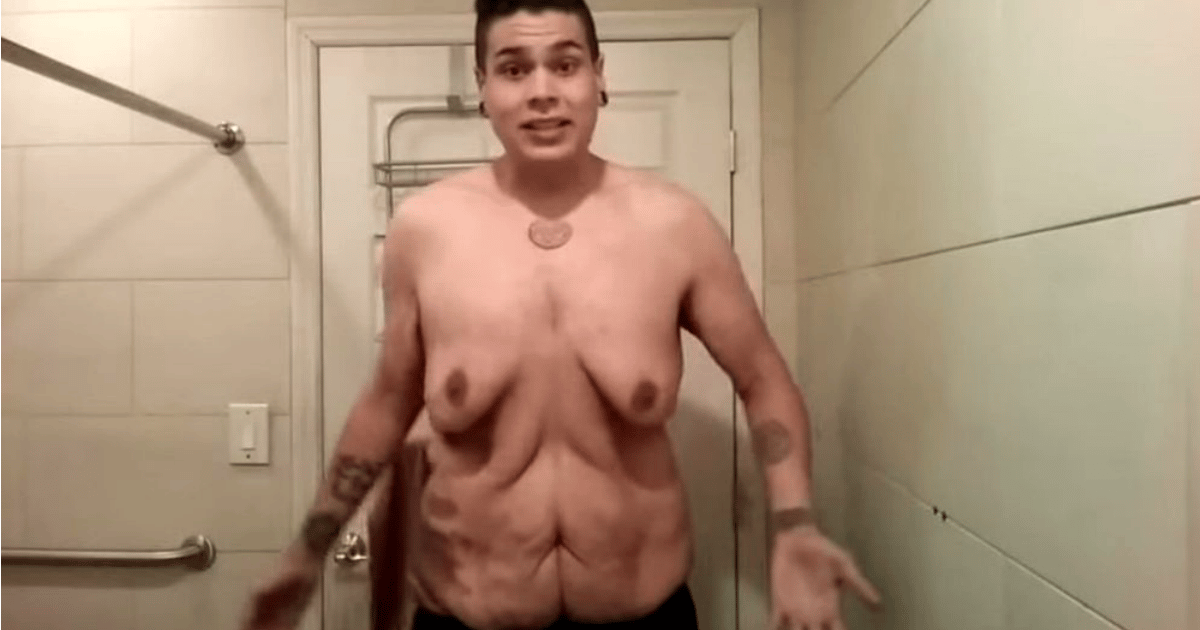 Matt Diaz in his video last year. (Image: Tumblr/Matt Diaz)
"I wanted to share with you guys because I think it's important that I'm not ashamed about who I am because I worked really hard to get here, and I still don't have the body that I want but I'm trying really hard to love myself," he explained tearfully.
"I'm scared people won't think I'm attractive any more. I feel this all the time. Whenever I sleep with someone new, whenever I'm at the beach and I'm supposed to take my shirt off, I can't."
Watch: Meghan Ramsay on the effects of negative body image. (Post continues after video.)
The video attracted millions of views, and a GoFundMe page was set up to help the then-22-year-old raise the money required for skin removal surgeries. Now, a year on, Diaz has undergone two procedures on his stomach, sides and chest  — donating the unused funds to others in his position.