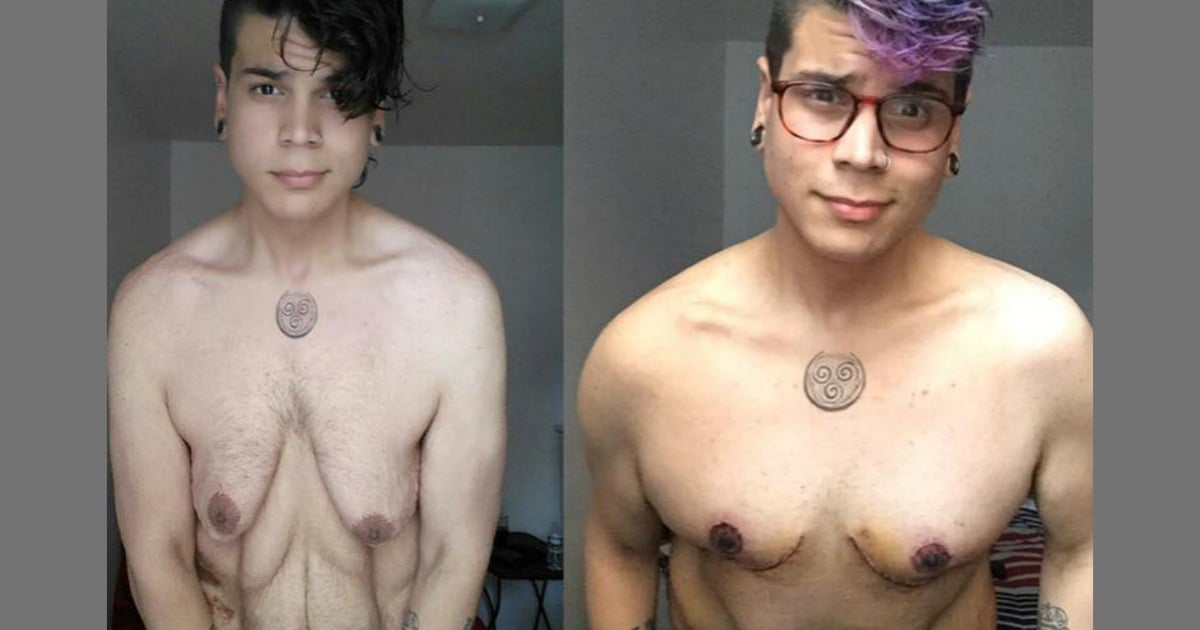 At 23 years of age, Matt Diaz has more than 20,000 Instagram followers and 44,000 Facebook fans to his name.
The New Yorker regularly posts videos and articles about relatable issues like dating and mental health, but what's he's best known for is his advocacy of self love at any size — a topic he understands intimately.
In 2009, Diaz was 16 years old and weighed around 225 kilograms. He took part in a study at New York University Medical Centre, examining how lap band surgery impacted young men and women.
From there, Diaz lost 122 kilograms — or 270 pounds — over a six-year period through a combination of healthy eating and regular exercise.
While he was proud of what he'd achieved, and quickly gaining a following for sharing his story and messages of body positivity, there was one thing he was yet to reveal: the loose skin left behind, which no amount of exercise could reduce.