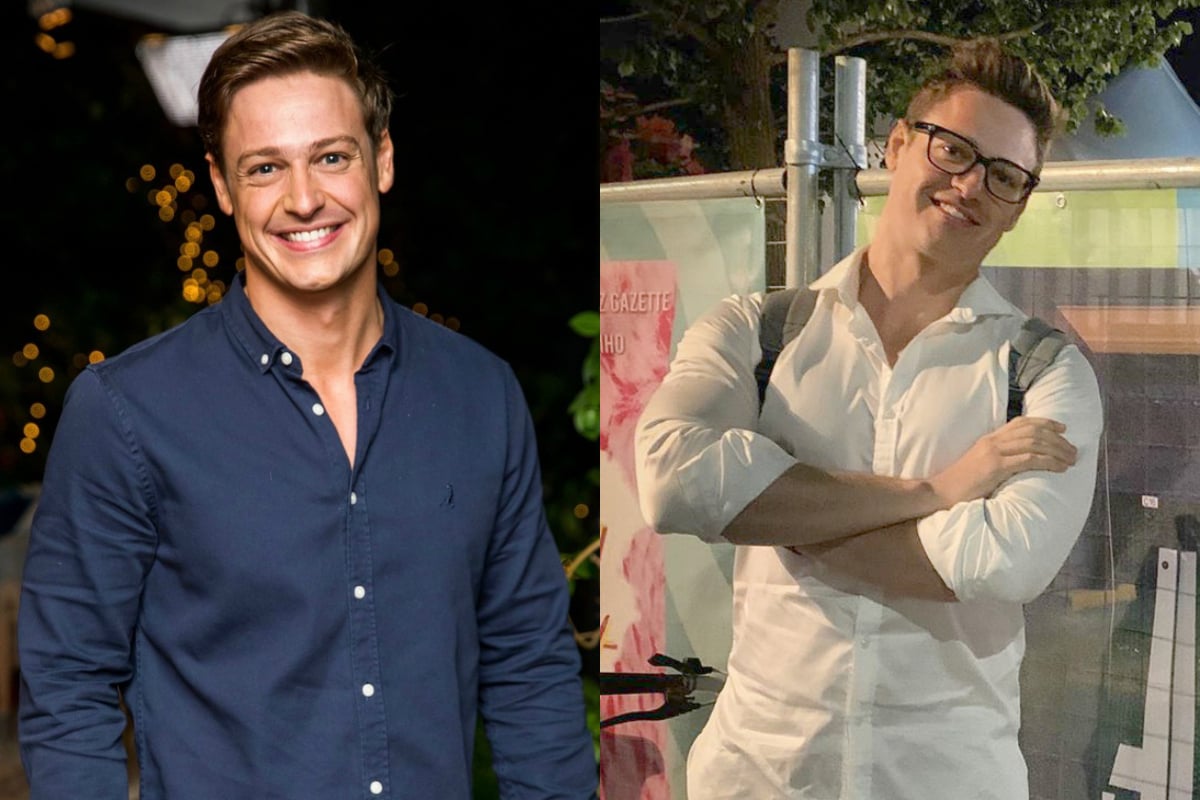 A year ago this month, Matt Agnew met 20 women on a red carpet.
He was our new bachelor, dressed in a dapper tuxedo and armed with geeky jokes and we… liked him a lot.
You see, Network 10 had sold him as the hot science guy, plucked from a normal life to find love – the antithesis of previous bachelor Nick 'Honey Badger' Cummins who… Well, we don't need to go there, do we?
Throwback to that time we met Matt Agnew. Post continues below video.
Unlike Mr Honey Badger, Matt actually picked a winner and for a while, our faith in reality TV love was restored.
Matt and Chelsie shared their love on social media and denied rumours of a breakup, even though bachie himself went overseas like… basically immediately after the finale.
But it didn't last and the pair announced their breakup in November, just two months after the finale aired in September.
It was around the same time bachelorette Angie Kent chose Carlin over Timm and goodness, that was a rough week.
Since then… Well, we haven't heard all that much from Matt Agnew Science Guy (it's not very catchy, I know).
So what has Matt been up to since? We did some digging.
He's got a rumoured new relationship.
We didn't realise it until rumours of Matt's new relationship popped up this week, but he and Connie from MAFS are… perfect for each other.
Firstly, they both like science so they can have deep and meaningful chats about things the rest of us don't understand. And secondly, they both naively thought they'd find love on reality TV, realised it didn't work, and likely have shared trauma.
What greater foundation is there for a relationship?
Exactly.