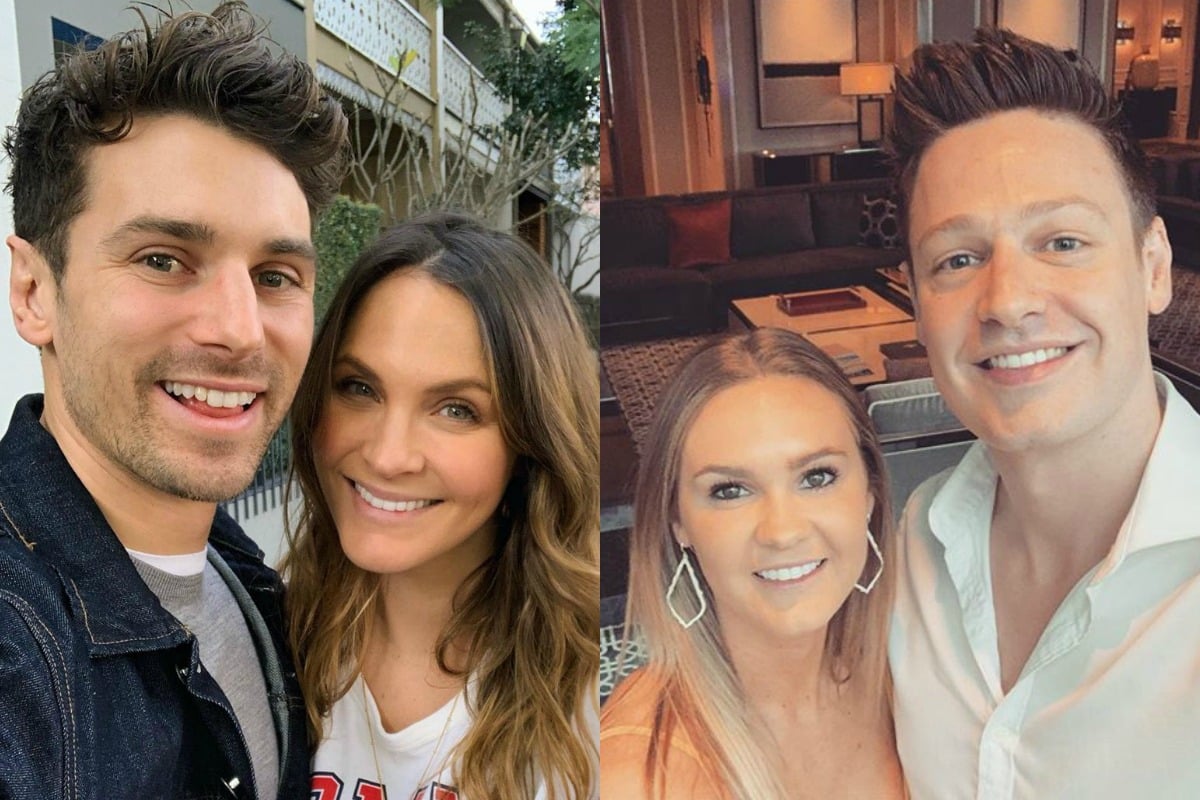 1. 'It was weird.' Matty J on why Matt and Chelsie's relationship was in trouble from the start.
When The Bachelor's Matt and Chelsie announced their breakup earlier this month,  it certainly took us all by surprise. But former Bachelor Matty J had a suspicion their relationship was in trouble from the start.
Matty explained on his podcast, The Babble, that the first few weeks after the show's finale are the most important for Bachie couples.
"There is almost a two or three month gap from when they film the finale to once you're [publicly] together," he said.
During this time, Matty said it's important to spend as much time together as possible while you adjust to being a couple with a  normal life.
"The weird thing with Matt and Chelsie is, straight after the finale [aired], he went away, he went to the UK."
"Maybe Matt didn't realise how important that time is? Because you can finally get to be together and have that relationship out in public," he added.
Matty first had a hunch Matt and Chelsie's relationship might be coming to an end when the couple didn't show up at the Melbourne Cup in early November.
"We were at the Melbourne Cup and Laura and I were really excited to see Matt and Chelsie," said Matty.
"We were heading to the Channel 10 marquee and we spoke to one of the publicists and we said, 'Hey, are Matt and Chelsie here?' And they said, 'Actually they're not coming anymore.'"
"We didn't know why they weren't there, but there was a thought that maybe they weren't together."
And it turns out his Bachie senses were right. Just two weeks later, Matt and Chelsie announced their breakup on Instagram, surprising thousands of Bachie fans around the country, except for one.