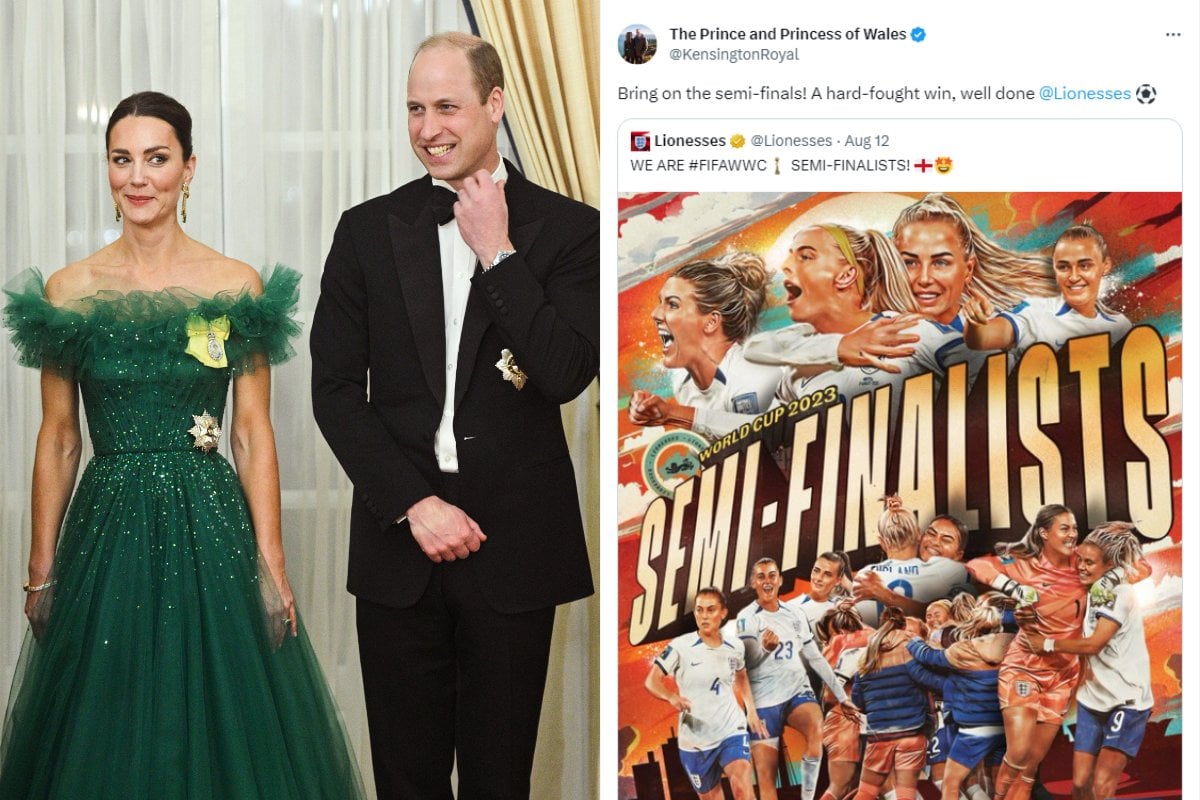 To catch up on all things Matildas and the 2023 Women's World Cup, check out our hub page here.
"There's a good chance Prince William could make a surprise visit to Australia this week," reports have been saying.
How exciting!
We're a part of the monarchy and the Matildas are playing England tonight. It makes total sense.
No.
Don't get too excited.
William wouldn't be coming to see us. He would be coming to see the Lionesses.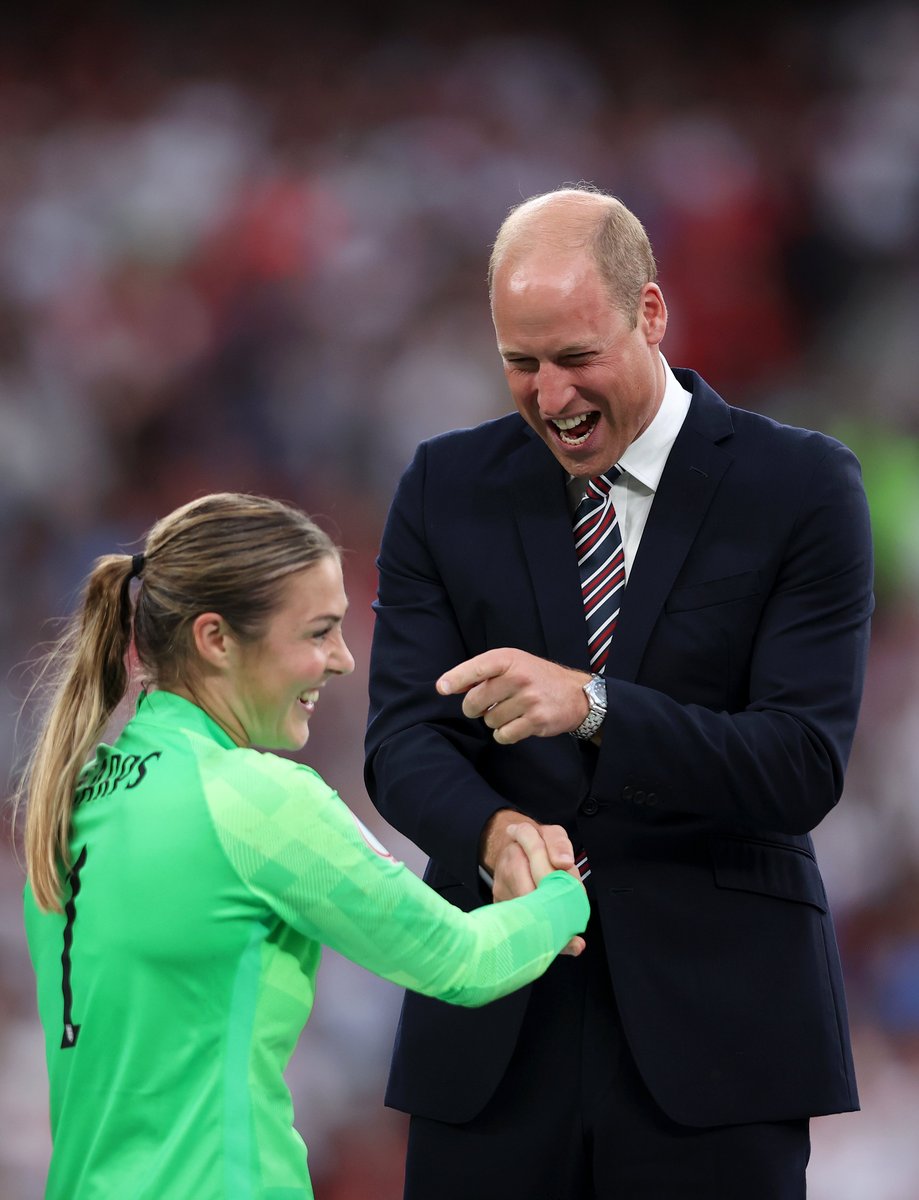 Image: Getty.
See, Kate and Wills are big football fans.
They often attend matches and publicly support both the men's and women's teams (as you can see above).