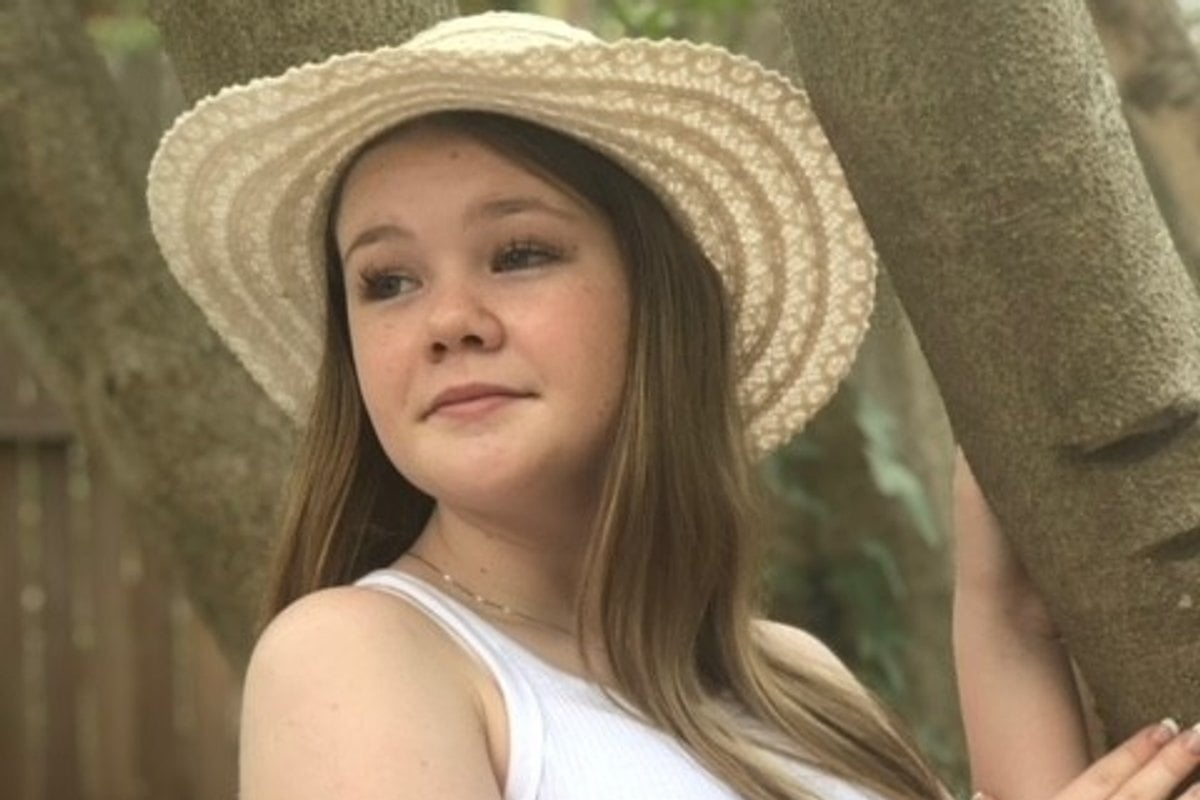 This post deals with suicide, and could be triggering for some readers.
Matilda 'Tilly' Rosewarne was a normal eight-year-old girl who loved her family and had a passion for dance when the bullying began. 
After seven years of incessant online and in-person bullying, both at school and around her hometown of Bathurst, New South Wales, Tilly took her own life in February.
She was just 15 years old.
Watch: Lisa Wilkinson talks about her experience of bullying at high school. Post continues below.
Tilly's parents Emma and Murray shared a tribute to their daughter at her funeral last month, sharing some compelling words for young people about social media and online bullying.
"We beg you, before you post, share, or speak, ask yourself three questions, 'Is it true? Is it kind? Is it necessary?'" they said, according to The Daily Telegraph.
"If the answer is 'no' to any of these questions, do not post, do not share, do not speak."
In the tribute, Tilly's parents also described just some of the behaviour that bullies subjected Tilly to over the years.
The parents explained that after the father of one of Tilly's classmate's passed away, the bullies got together to "vote" that they wish Tilly's father had died instead. 
They also shared that when Tilly wasn't invited to birthday parties with the rest of her peers, the bullies would call or text her all night to torment her while she was at home.
On other occasions, 'friends' would ask Tilly to go to the local shopping mall in Bathurst, only to "harass and abuse" her in public. 
And online, Tilly's classmates used Snapchat and a European porn website to circulate "fake nude" images of the teenager.
While the family contacted the police after the Snapchat incident, they were told that there was nothing they could do, because there were difficulties identifying the Snapchat account's owner. 
Henry Turnbull, head of public policy for Snapchat in the Asia Pacific region, has since apologised to the family.
"I just wanted to say how sorry I am for what they are going through right now," he said, according to news.com.au.