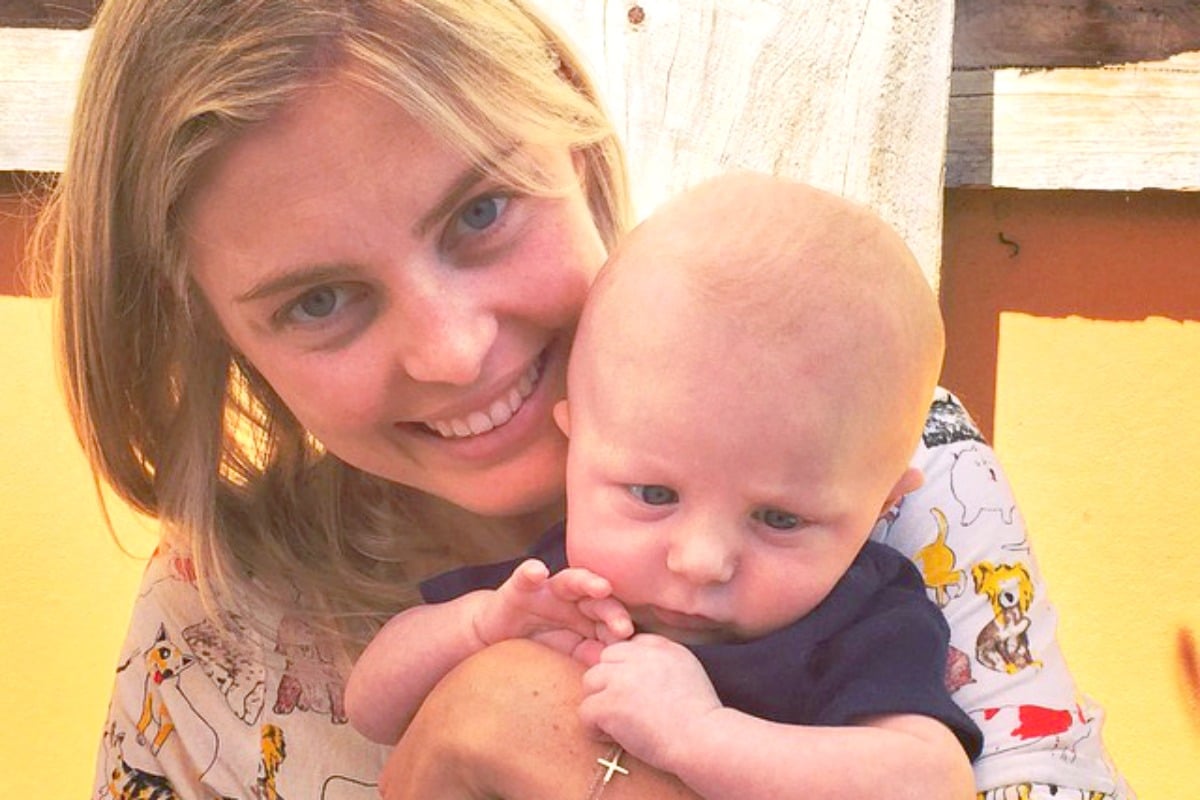 This week I started back at work after almost a year at home with my second child.
I've done it before, so I thought I'd be more prepared this time around. Logistically I was – two kids' bags packed the night before, clothes for the next day all laid out, lunches packed, instructions given multiple times to all interested and uninterested parties. But emotionally, I was still way off.
I wanted to go back to work. I NEEDED to go back to work. And yet, I couldn't let her go.
Carrie Bickmore shares what it was like returning to work after having her daughter, Evie. Post continues below.
As I scrambled out the door for my first day, my five-year-old son said "Good luck mum," and I loved him even more. And then he said, "Now you'll be making so much money you will be able to buy a thousand trampolines."
I held back from trying to explain to him the high costs of childcare, Australia's gender pay gap and the inequitable tax and transfer system for working mothers. Instead I hugged him tight and thought about the clothes I might add to my cart instead.
And then my baby looked at me with wondrous eyes that said; "Mum don't leave me", and I looked back at her with sorrowful eyes that said; "Darling, I don't want to leave you at all, I hate that you are going off to childcare already, but I also need some time for me. I need to get out of the house and away from washing and cleaning and what some might describe as cooking.
"I need to use my brain and be challenged. I need to find my identity again beyond 'mother'. I need to interact with people closer to my own age, who can talk and don't throw their food or sh*t their pants five times a day. People who I can dissect the finer details of The Bachelor and The Block with. People who value my thoughts and opinions and coffee orders.
"I need to show you and your brother that a woman's place is in the home, in the office, in the boardroom and on the centre bloody stage if she wants it to be. I need you both to see that it's not just mum that does the drop offs and domestic duties, but dad too. That parenting is a shared responsibility."