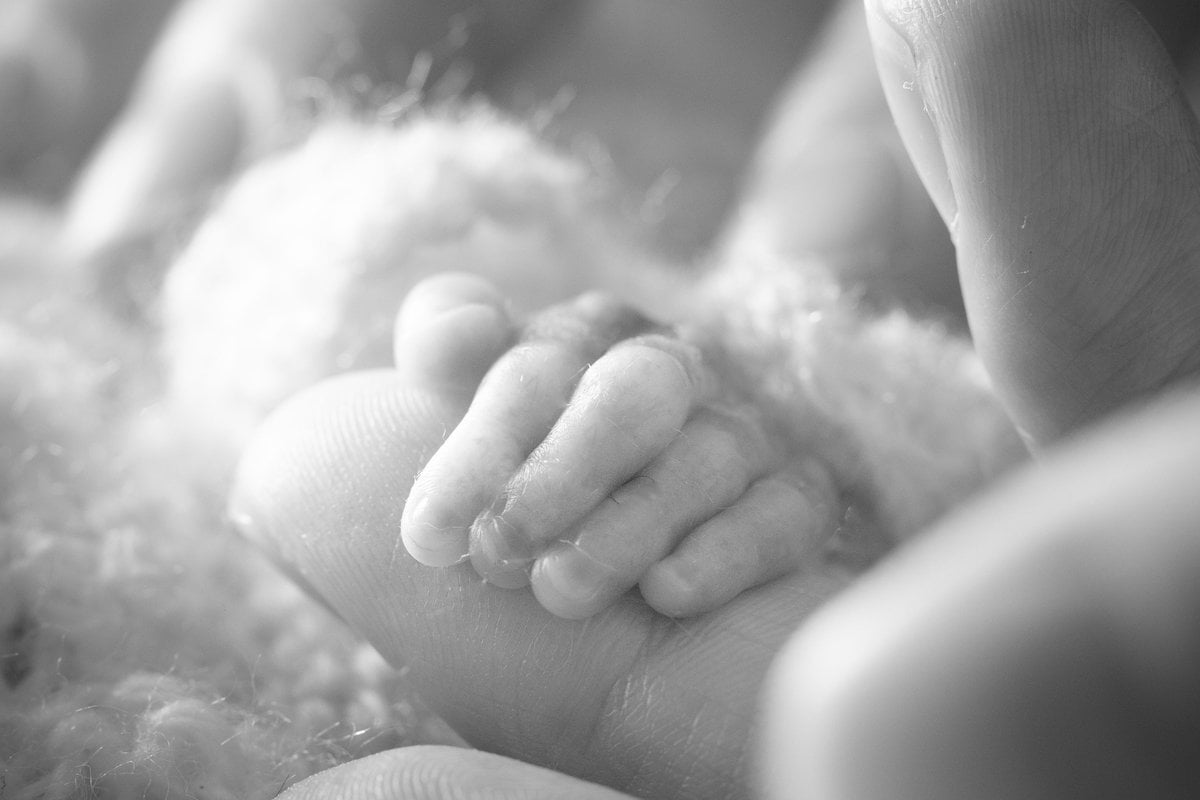 This post deals with infant loss, and could be triggering for some readers.
Three weeks after giving birth, I sat on our couch at home and watched an episode of Survivor with our daughter nestled in my lap. 
I knew how strange it must have looked to anyone but us. The television on and an urn cradled between my legs - but I didn't want to put her down. 
This is what maternity leave looked like for me, after I gave birth to my daughter Violet Grace at 23 weeks, perfect but still. 
I was on maternity leave with no baby. Instead of planning my baby shower, I was finalising the details of my daughter's memorial.
A tribute to the babies we've lost. Post continues below.
When I was pregnant, all-day resting was acceptable and if I was feeding or nursing a baby, it would have been completely understandable. But I was neither pregnant nor nursing a newborn. What category did I fit in now?
After giving birth, one of the most common questions I was asked by people was, 'When are you going back to work?' 
Despite going through a full labour, I was asked this question for the first time only five days after I returned from the hospital. 
I know the person who asked it didn't mean any harm, and they were probably doing their best to make conversation, but it devastated me. 
I had given birth less than a week earlier and I was already being asked about my return-to-work plans (thankfully not by my actual workplace!). 
My body needed time to recover from the birth, let alone my heart and soul. 
To me, the lack of understanding about the maternal needs of a grieving mother was just another example of the lack of understanding people have around pregnancy loss. 
Think about it this way: no one would ask a mother with a living baby if she was going back to work less than a week after giving birth.